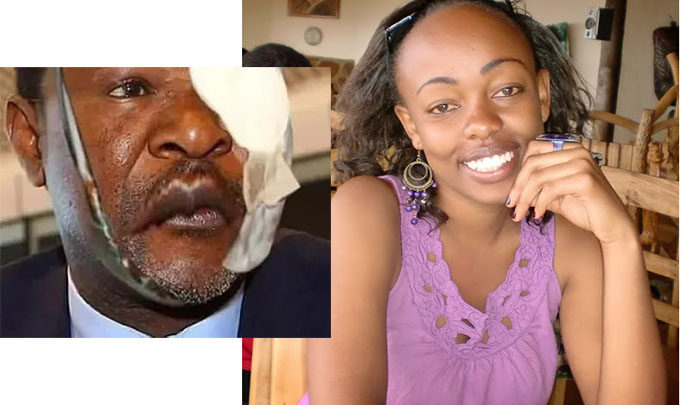 Bungoma Senator Moses Wetangula responded to claims of his wife beating claims while speaking to Dr. Kingóri's comedy show that features every Friday.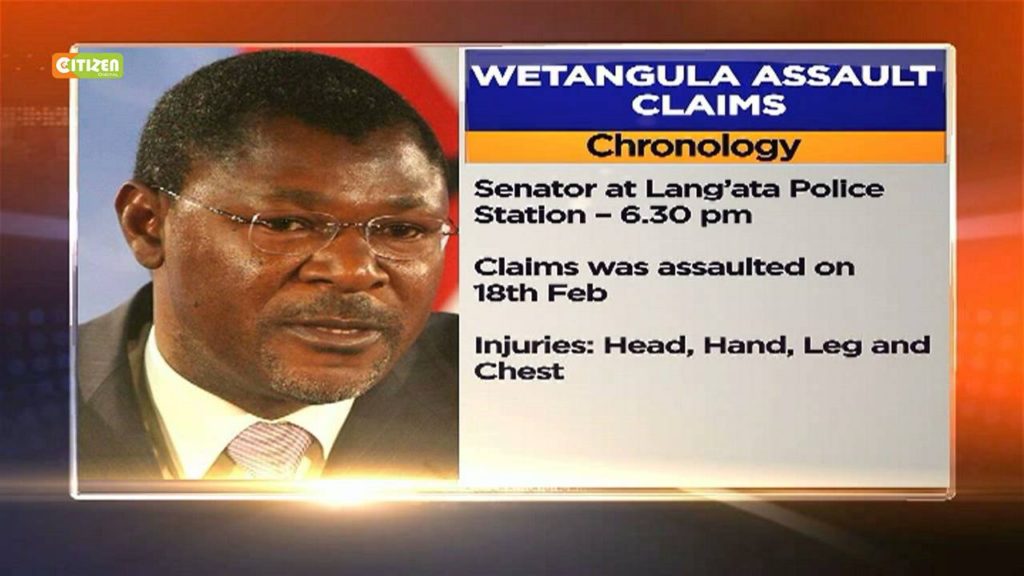 On 18th January 2019, Wetangula remained adamant that he will never speak about his marriage life in public, adding that this was due to the marriage fact itself being sacred.
Wetangula had been asked to comment on claims that went viral in media claiming that his wife had clobbered him due to marriage wrangles
Moses Wetangula also spoke about the NASA coalition and the handshake drama.
He shocked the audience when he seemed not to be unaware of the NASA (National Super Alliance) abbreviation in full.
When we formed CORD, we metamorphosized into NASA, that is National…. What is NASA called?
It followed a series of laughters.
He praised the handshake, but criticized it a a mere dose of treatment meant to heal the symptoms of the main disease.
He said the handshake should now aim at solving electoral injustices and also tribalism in Kenya
He also talked about his fight with Bahati MP Kimani Wa Ngujiri where he said that the MP assaulted him, however he was rescued by his friends and fellow from the jaws of Jubilee politicians who were clobbering him
He praised how the government handled Dusit D2 attack as compared to the Westgate.
He moved the audience by his selfless story when he was the Minister of Foreign affairs
Wetangula told Dr. Kingóri that during a coup in Gabon, there was no help, and when it did, there was only one space in plane and he had to donate it to another Kenyan that had been trapped in the messy coup.
Later own after four days he was rescued.
The two however did not talk about his huge absence during Raila Odinga Mock Swearing In ceremony at Uhuru Park.
Pointing to possibility of Wetangula having requested the comedian not to touch on the issue that was highly emotive then.
He remained clear that he will be Ford Kenya Presidential candidate in 2022 after asserting that Francis Atwoli was not a Presidential college of Western Kenya
He said that he was not in NASA by fact but politically he was in NASA.