WhatsApp Updates New Feature To Fight Fake News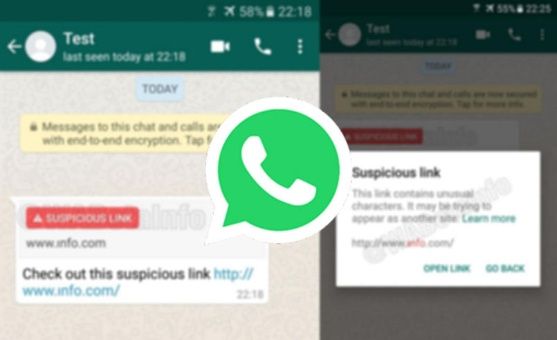 The WhatsApp platform announced that it is developing a new tool to fight against the increase of "fake news" (false news), spam, and web pages with harmful purposes.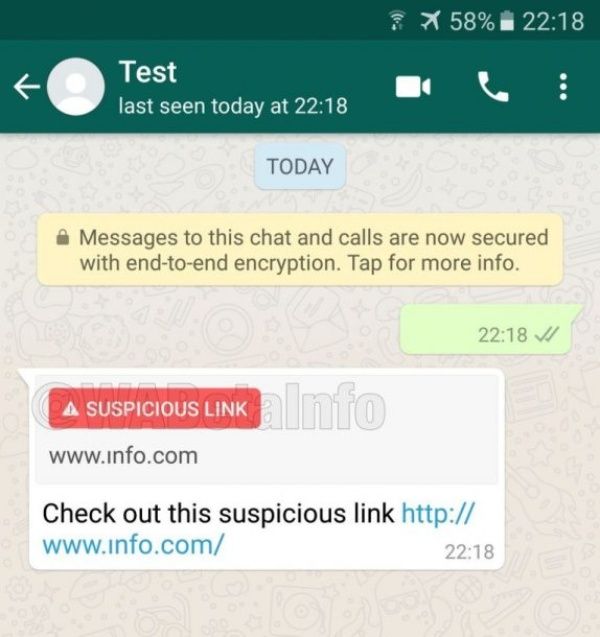 Under the name "Suspicious Link Detection", the add-on will allow a user to analyze the content of a link within a received message, in order to ascertain if this link redirects to a false or harmful content
Through a red label that will appear in the message, the application will alert you when you suspect a content.
If, despite this, the user tries to open the message anyway, WhatsApp will send a second warning, this time explicitly stating: "This link contains unusual characters, it may be trying to show itself as a different website."
And finally, if the receiver insists again on knowing its content, you can access it.
The measure, which will soon be available in the updates, is taken by the large circulation of false rumors through this social network.
Some of these cases have caused very serious events, such as the case of the five men who were lynched last week in India, in response to a WhatsApp rumor that linked them to child trafficking.
Comments
comments