Widow In Grave Protests Suspicious Release Of Suspect Linked To Husband Murder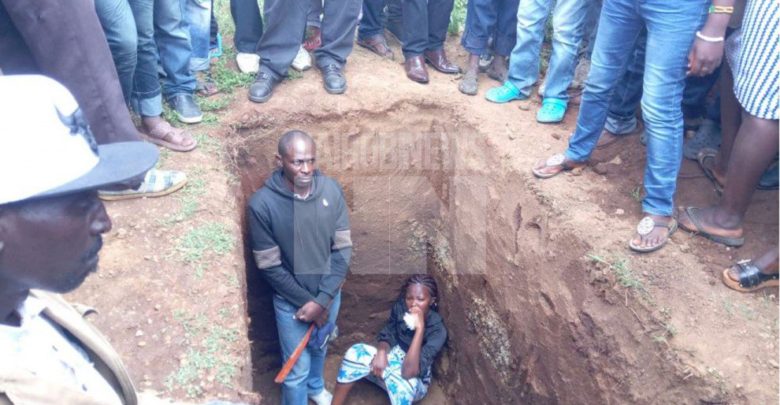 A woman protested the burial of her husband on Thursday 13th December 2018 at Wanyororo cemetery in Bahati, Nakuru County after his alleged killer was suspiciously released by police 
The remains of Edward Mwangi aged 33 years old were found with his body stabbed 8 times at a local farm in Wanyororo B area in Bahati on December 3, 2018.
The suspect who presented himself to police with the knife he allegedly used, claims the widow Mary Wangari was released immediately.
"We will not allow the funeral to take place until we get an explanation why the main suspect was released," said the widow.
A rival group had already dug up a tomb and were ready to bury the man who also featured as a footballer in a local club.
The two were said to be quarrelling over wife before the deceased was stabbed to death.
Comments
comments