Akothee Reveals How Much She Is Paying Her House Girls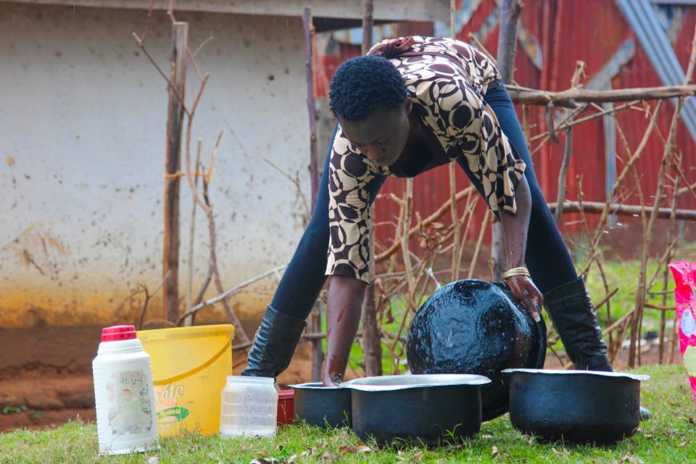 Akothee is arguably one of the richest musicians in Kenya. Even though her music may not be top on the fame list, she has a good figure than most of the famous musicians in her bank account.
Despite her music being low on fame, she has recorded a large volumes of track for each and every single day.
And her latest music which she is marketing is dubbed 'Baby Daddy' where she has been seen arguing fans to view it on social media.
According to Akothee, Music Copyright Sociaty paid her a cheque close to Ksh.56,000 which was dated October last year. This is now close to a year and she hasn't received anything else from the music regulatory body.
If she was depending on this salary, supposing she is paid after every October, she will earn as low as Ksh.150 per day!
"This is salary for only two of my domestic employees per month, this can't even pay my photographer so leave me alone, listen to the ones on youtube like Baby Daddy link on my bio and the rest. Leave music for now will collect it next month. Awards are coming give me what you think i deserve".
Akothee owns several real estate properties with her largest investment being a tour firm, Akothee Safaris which has 10 Rosa vehicles each valued at more than 10 million shillings.
She has got some kind advise to upcoming Kenyans.
"Jamani mimi naogopa kuomba omba , kuomba ni kazi kweli , yahitaji moyo , hivi mimi Akoth nikiishiwa leo naeza muomba nani ?ama mimi na hawa watoto wangu wengi ,tutakuwa wageni wa nani ? huwezi kumtegemea binaadamu , wana nyoyo za kuchoka mtegemee Mungu tu na nguvu alizokupa , Ni mwenyezi Mungu tu ndiye waweza muomba siku zote na asikuchoke , asikusengenye wala kukukwaza .Majibu yake ni ya kweli na za kufurahisha , jaribu binaadamu uumie."
Comments
comments