Ulinzi Stars Dedicate Their Title To Fallen KDF Heroes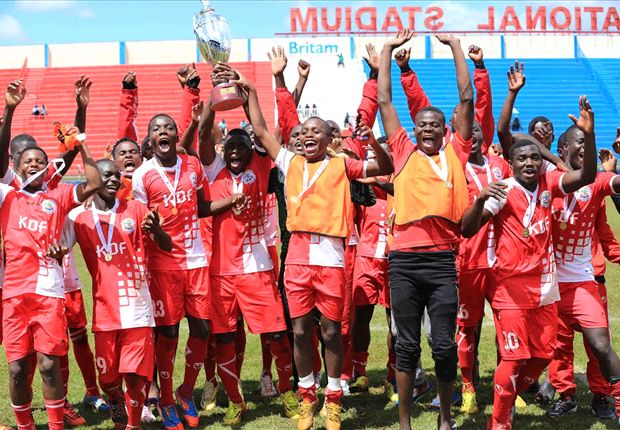 Ulinzi Stars have dedicated their Kenyan Premier League U-20 title to the Kenyan soldiers keeping peace in Somalia as well as the fallen heroes, who died while on the line of duty.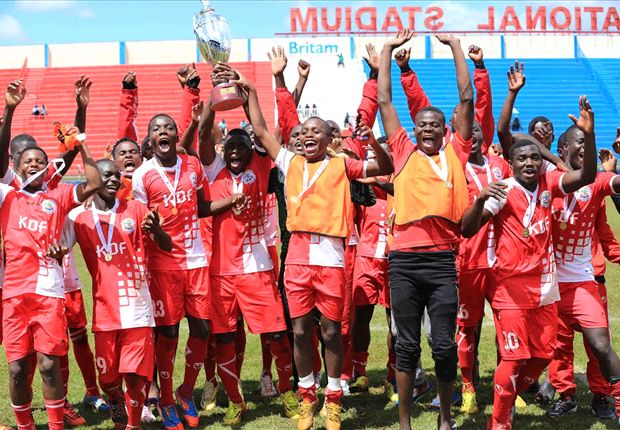 "They have put their lives on the line because of peace in our country and our win today (Monday) is dedicated to them. We said we will put all our effort to win this title for them," Ulinzi Stars chairman Col JS Mwinyikai told club's official website.
His sentiments were echoed by OIC Major Joe Birgen, who added; "They have sacrificed so much and it is only prudent for us, who remain here to work and represent them. This is the gift we have dedicated to them and our fallen heroes as well,"
They have also congratulated the team coached by Fred Ogot and Lawrence Owino for winning the title with chairman Mwinyikai saying the team will remain intact. "We are proud of them; they have worked hard to be champions. I want to congratulate them and also add that this team will be maintained."
The Warriors beat Kakamega Homeboyz 3-1 on post-match penalties to win the title on Monday.
Comments
comments