10 Brilliant Business Ideas For Varsity Students In Kenya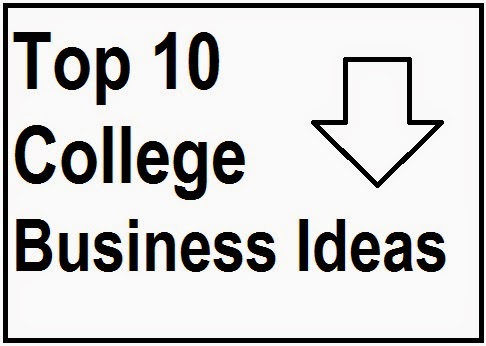 To enter the University, to be in an Institute or to be doing a course, requires financial resources to cover the expenses that the career demands.
In this way, the tactic of a young student who intends to get ahead must have to carry out some work activities in his free time in order to obtain the resources he needs to cover all his expenses.
10 business ideas to undertake and that can adapt to your skills and limited time.
1.CV Maker
Whether it's for internships or preparing for after college, most students need a good resume. In this way, if you are excellent at writing and have the ability to organize information, the creation of resumes is a great opportunity for you.
The most important thing is that these files are impeccable, only then can you guarantee your services. Find out how to do them well, the Internet is your main tool.
Preparation of surprises and gifts
This is a delivery business in which surprise breakfasts and personalized gifts are made.
A very profitable venture that generates good income throughout the year, since this service is requested for birthdays, anniversaries and special festivities. T
he strategies to make themselves known through social networks and word of mouth.
Delivery and order of packages
Start a courier service that offers pick up any orders, make purchases, among other options, is a great way to generate income.
Start by creating a website where people can order your order.
Save all the receipts and add a percentage to the total cost, in order to generate your profit.
Freelance work in your specialty
This allows you to work from home and have a flexible schedule, as well as collaborate with different companies and dedicate yourself to the areas that you like the most.
Dog Walker
The provision of this service is one of the best options for part-time employment, because the dog does not require more than 3 hours a day, time that is calculated since the dog is removed, ride and returns it to its owner.
An ideal alternative for young students with the need for a part-time job.
Organization of events and parties
If you like to plan special events, you can start with a business from home. These can be parties, weddings, christenings or simply surprise graduation parties or anniversary.
7.Social Media Influencer
If you are good in social media marketing, you can begin by creating market awareness for your target firms
8.Run school canteen
Pick up one of your school canteen and stock it, serve comrades when free and take turns with your partner so as not to miss classes
9.Writer
Writing is one of the God given gift to everyone. From your field of study you can do writing and help other student who need help at a fee
10.Coaching
There are those students who will miss classes for valid reasons or not, but what they all need is to catch up with where the teacher left the rest of the class.
Sacrifice your time and show the more based on your profit making agenda.
.