Bride In Controversial Dream Wedding Gown Kicks Storm On Sanity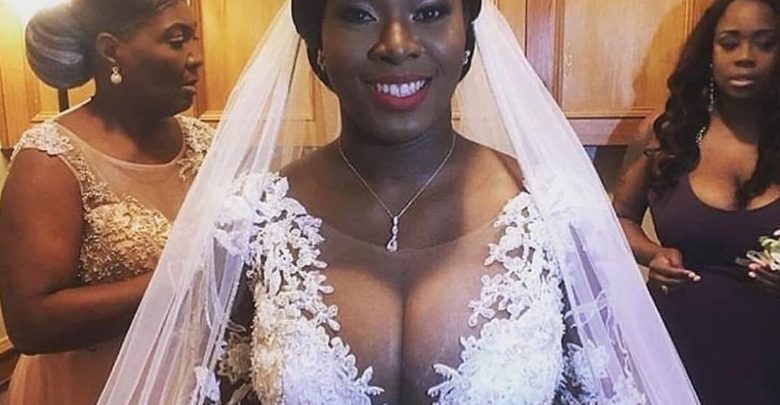 A bride obviously dressed in her dream wedding gown has gone viral, kicking off debate over the dress code and sanity of wedding gowns.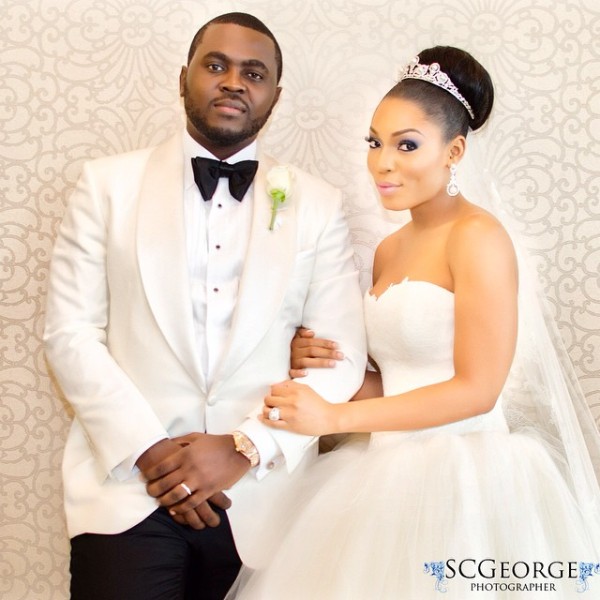 Most of such viral gowns leave the already taken bride either to much expose by their see-through feature or overexposed female sexual parts.
As for this case, the bride's breasts are seen clearly overexposed to the unwanted audience other than her hubby or breast-feeding kid.
What's your verdict on this wedding gown? pic.twitter.com/LcpuW6Y3rt

— AURACOOL (@TWEETORACLE) September 8, 2018
The woman sparked mixed reactions on social media. See below
All of us that are typing 'cool dress', 'if her husband likes it cool'; can we show our kids our wedding pictures in this outfit?? If yes then no qualms. Cos this is wrong not just by religious definitions. You can look sexy in a wedding gown without showing cleavages; IMO.

— Kaycee Kels (@HeIsKaycee) September 8, 2018
It's her business. If her husband, her mother, father, mother and father – in law are cool with it, then your opinion doesn't matter.

— JADEN (@King__Jaydn) September 8, 2018
When did God say specifically" thou shall not wear brezz showing clothes". Society told us that not God.

— Tayonubi (@Seyitan_nubi) September 9, 2018
You think so,she is OK in the eyes of God or in the eyes of man, truth is hard tell this days why?

— anioke chinyere mercy (@MercySmoke) September 9, 2018
Ah ah! Who are u to judge just by someone's dream wedding gown?

— U D O R I J A C K (@udorijay) September 9, 2018
https://twitter.com/Viviberry09/status/1038790677281353728