10 Hilarious Kenyan Jobs Which Can't Find Suitable Employee
Kenyans are one of the most hilarious Africans on the continent.
And amazing enough, every seems to have perfected their own art.
One Kenyan even opined that Kenya's second name should be comedy, and true to his thought, here some of the hilarious jobs you will come across in Kenya
1.Morticians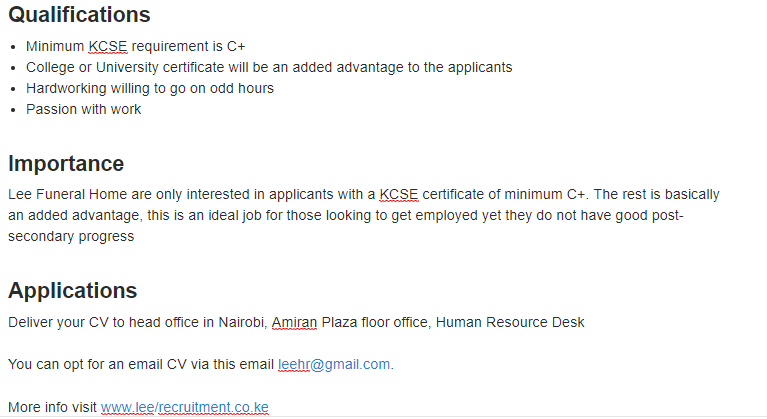 2.Fat or Chabby applicants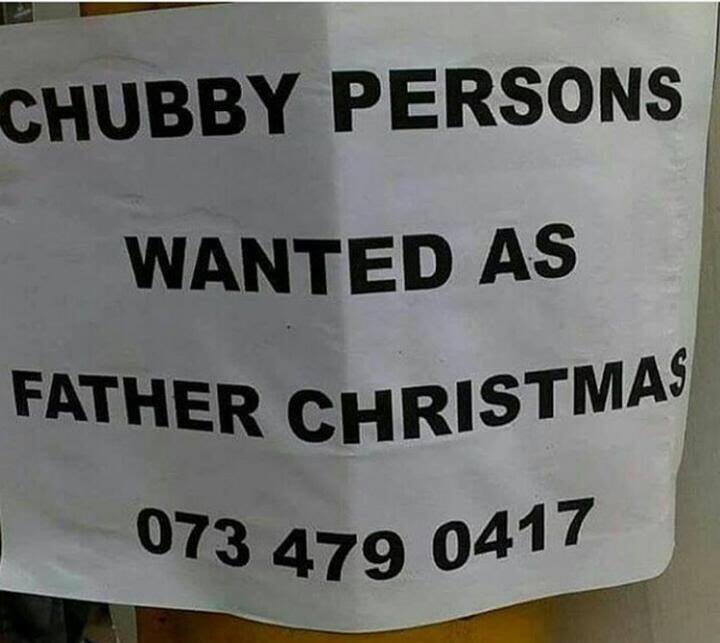 3.Slay Queens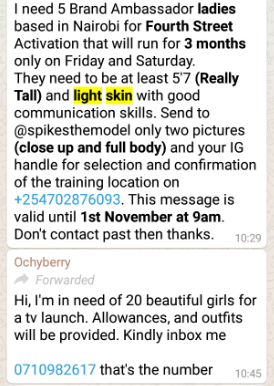 4.Twerks wanted
Several dance and road show events have been targetting twerk dancers. Even clubs also have been up for Twerk dancers calling for their CVs.
One wonders how such CVs and application letter are done
5.Wine Tasters

6.Corruption Attendants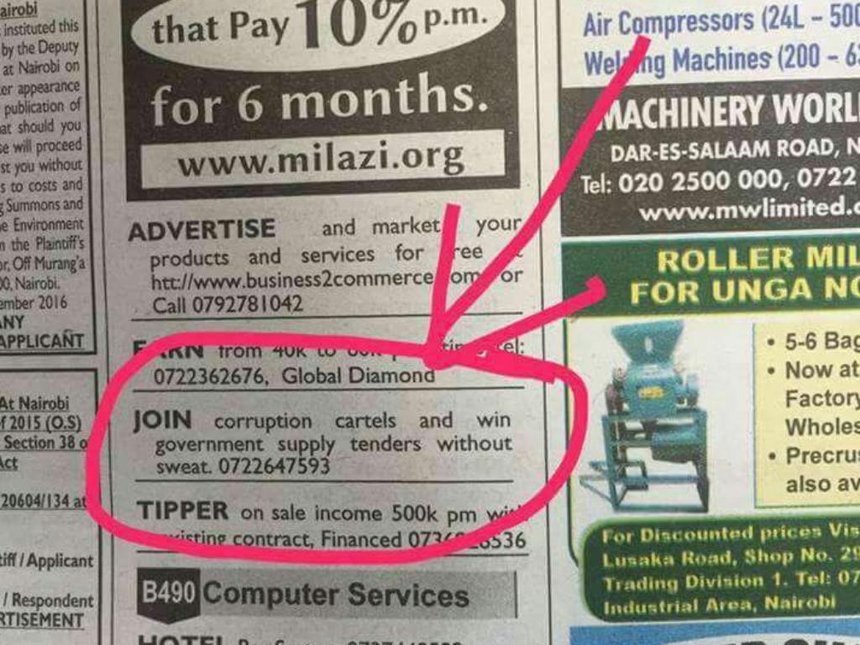 7.Modelling girls wanted- Payment is food
Sauti Sol had to cancel a deal with one of their partners after they realized that models who were to appear with them in same video and photos were to be paid with only 'food and drinks'.
Sauti Sol condemned the organizers and cut short their contract immediately
We have been made aware of an email going around asking models to appear in a Sauti Sol dance video production for no compensation. The production email address it was sent from is often used by 3rd party contractors and in this case they clearly got it all wrong. pic.twitter.com/kfVAr2eiAn

— SAUTI SOL (@sautisol) February 2, 2018
(Continued) We believe in fair compensation for all work in the entertainment industry and do not condone the "exposure" speak. We believe our track record speaks for itself. Needless to say, we have terminated our contract with the production company involved. Apologies. pic.twitter.com/izRGE3U9PS

— SAUTI SOL (@sautisol) February 2, 2018
8.Bouncers
If you looking for bouncers then Nairobi got you covered with a number of weight lifters who double up as bouncers or private body guard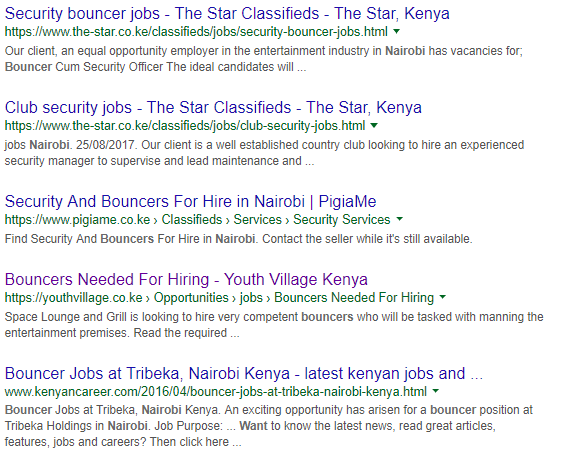 9.Pet sitters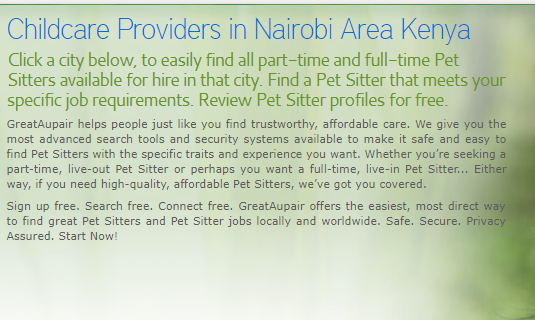 10.Strippers
There exists several night clubs which operate illegal stripper business with naked ladies dancing around in Nairobi .
With this kind of job, how do you convince your relatives and close family members that you earn a living via this means?
Comments
comments