10 Horrific Photos From Kericho Bus Accident That Killed 50 On Board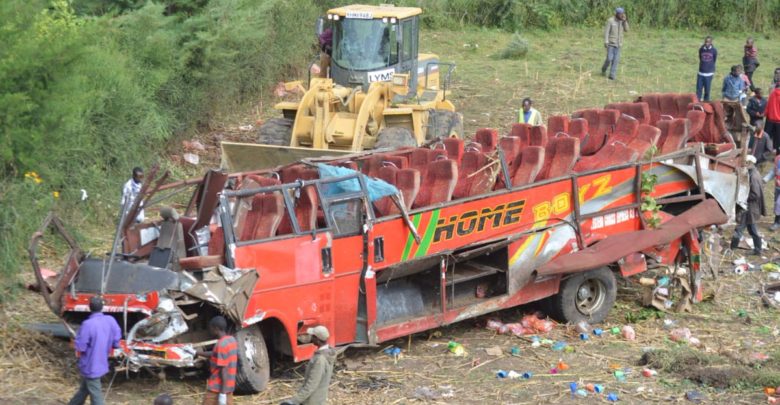 Death toll has gone past 47 after a bus registered under Western Express was involved in a horrific accident at Tunnel Flyover, Fort Tenan, Kericho County.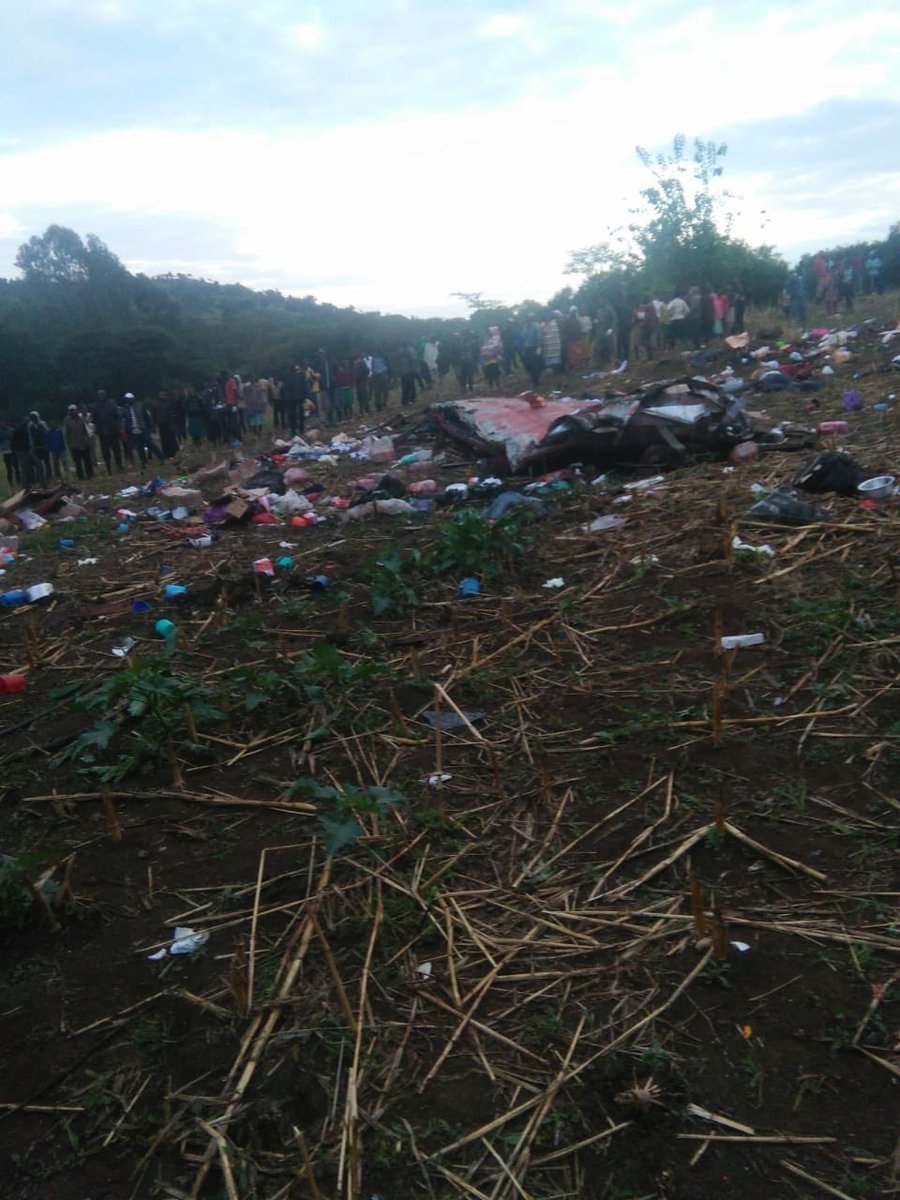 The 67-seater bus christened Home Boyz lost control while travelling from Nairobi, it rolled several times while going down on steep slope along the Londiani-Muhoroni Highway.
Police say that more deaths could be reported as more victims were still trapped in the wreckage.
The injured were rushed to Kericho,Fort Tenan and Muhoroni Hospitals.
The bus is believed to have had 52 people on board.