10 Hot Photos Of Cute Tanasha- Diamond's Bride To Be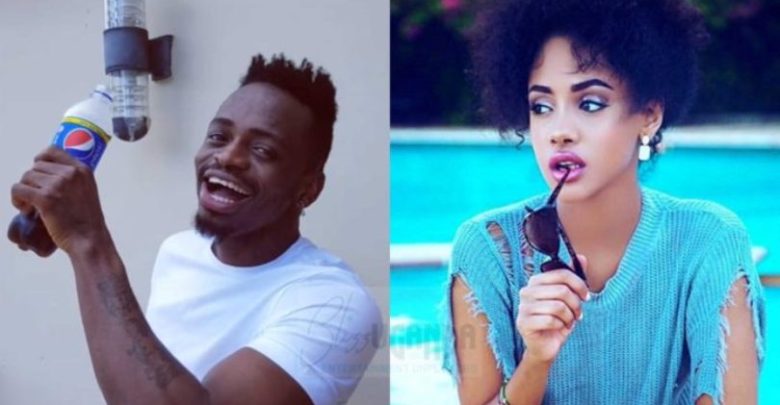 Kenyan beau Tanasha Donna Barbieri Oketch aka Zahara Zaire is set to marry bongo star Diamond Platnumz.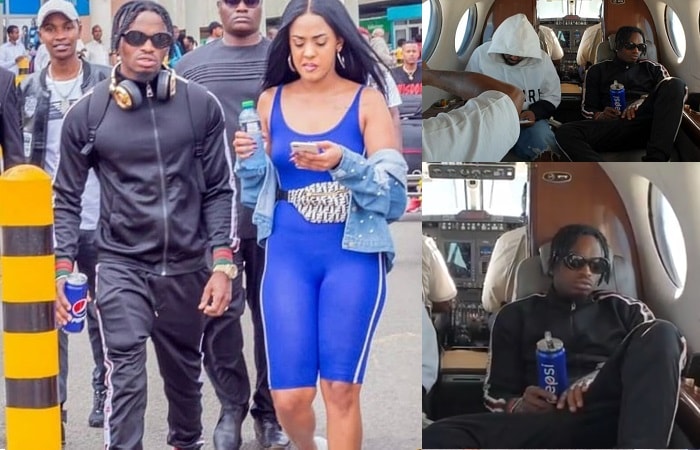 Tanzanian viral musician announced the plans after he made first public appearance with the lass on last Saturday at Jomo Kenyatta International airport (JKIA) when he was bound for a Thika Town music show.
Diamond also added that he will not wait for long to wed Tanasha.
He also stated that after a nine months divorce with Zari Hassan, he approached several ladies and only Tanasha took him serious. NRG radio presenter Tanasha is also the ex lover to top actor Nick Mutuma
"Tanasha is the only lady who showed me some seriousness on the (marriage) idea and I now officially announce that I am marrying her." Diamond said.
The 28 year old musician also did not hesitate to praise her beauty.
"She got all the qualities of a woman any man would wish to marry. Many of us men only focus on the physical attractiveness of a woman, body shape among other things, which she got as well, but what convinced me more and attracted me is her good manners" Diamond added.
Tanasha is a Kenyan lady who was born in Luo Nyanza. She is a daughter to parents from Italy and Kenya
 She is only 22 years old a perfect match for Diamond who is 28 years old
She has been living in Italy since she was just 11 years old.
Tanasha is a fashion gig and model to boot
She studied tourism in Belgium and she can comfortably speak 5 languages, English, Swahili, French, Dutch and Spanish.
Tanasha has a big passion for Kenya and once represented it during a Miss Africa competition event in Belgium, Says her passion made her come back to live in Kenya
She hopes to join acting and singing industry in near future.
She once dated Nick Mutuma but broke up over issues they could not sort out
Today she works at NRG radio as a host- at one point she was romoured to be dating Ali Kiba- Tz bongo star
She hopes to launch her own vlog
Photos
Slaying with cleavage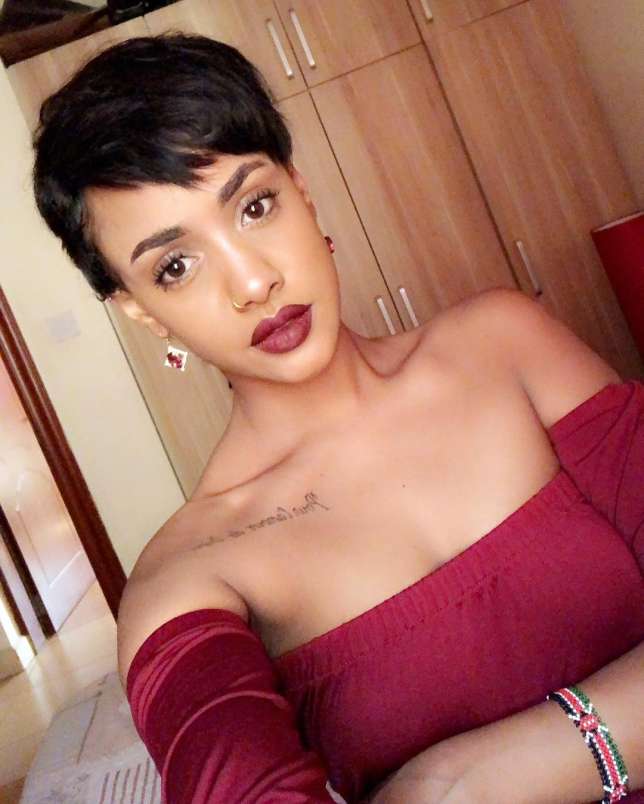 Showing off cute legs
Flashing flesh on bikini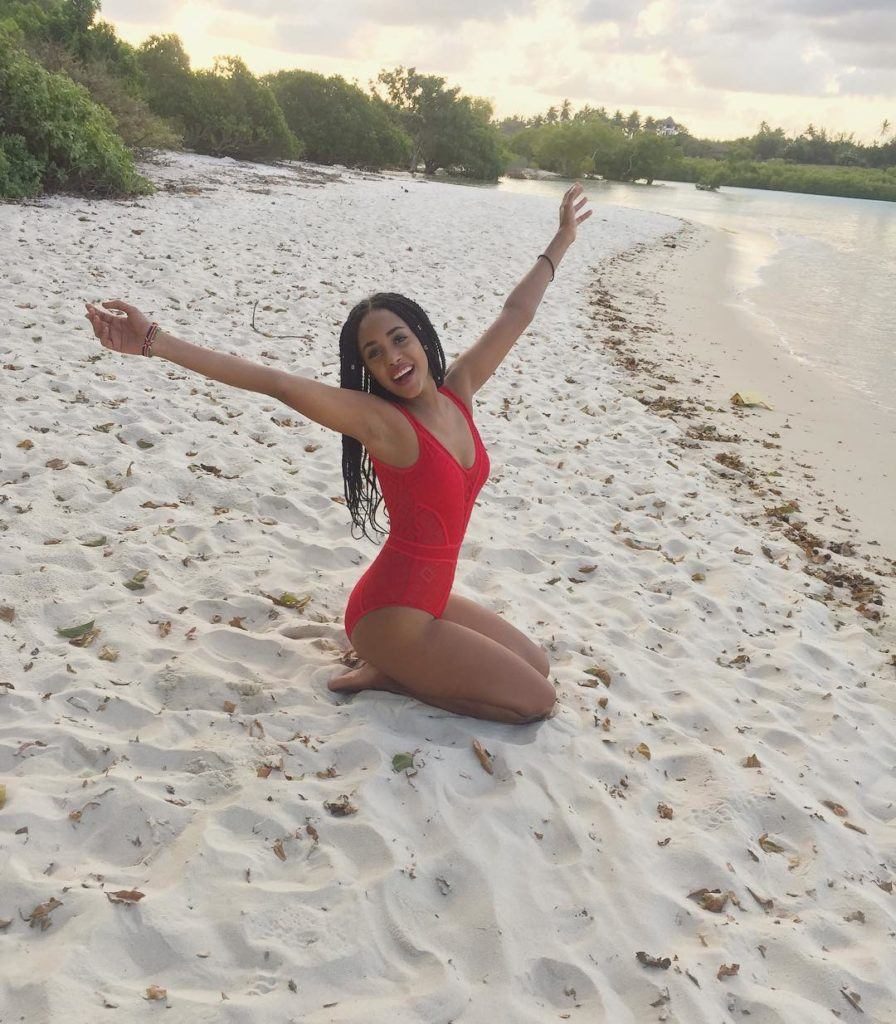 Downing trousers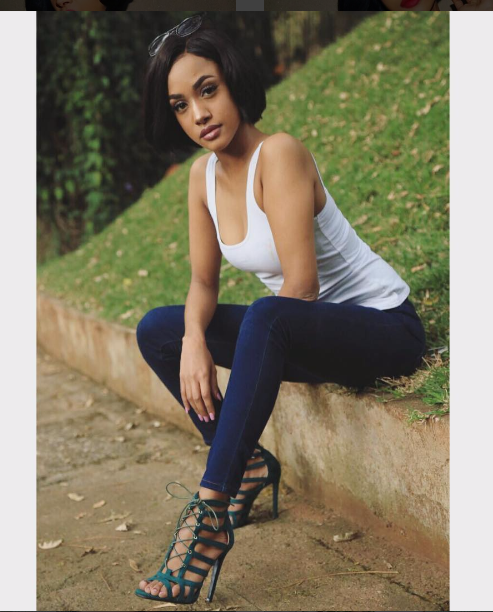 Unfinished trousers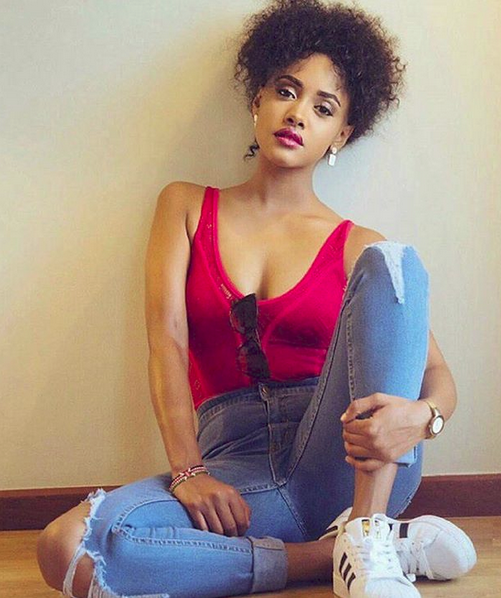 At Tap Magazine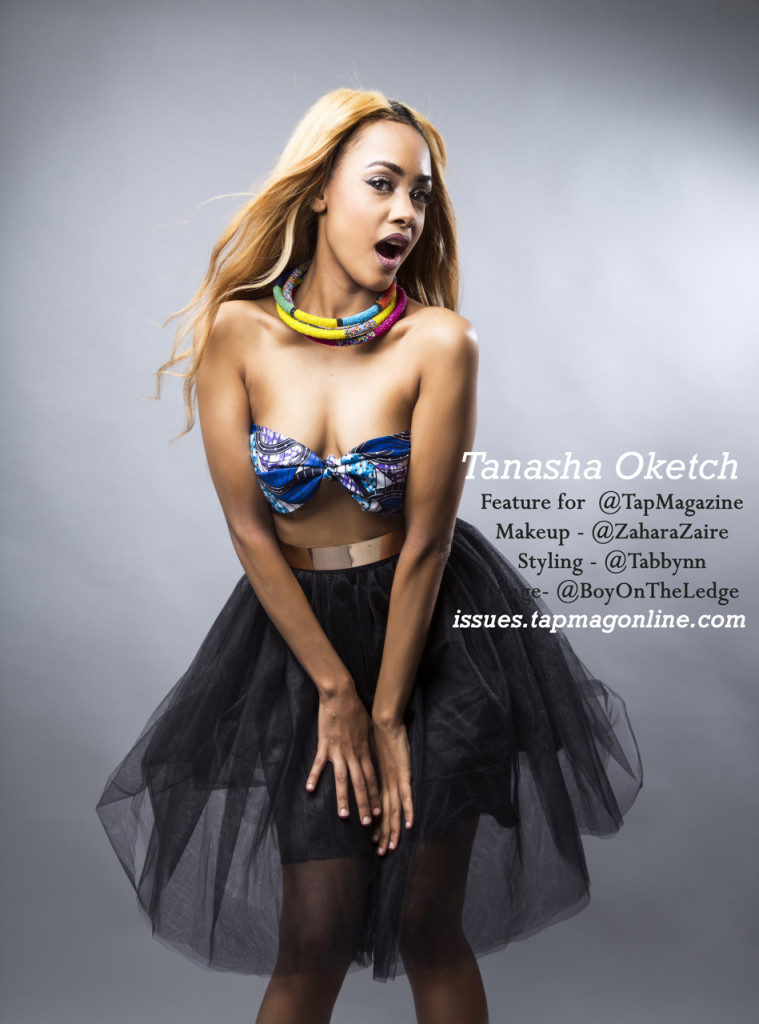 Blonde girl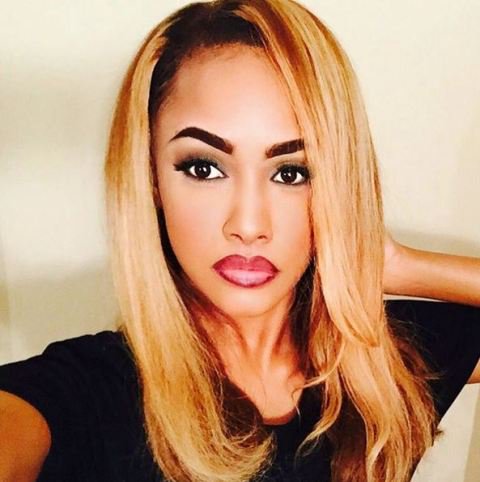 African Kitenge and Masai fashion