10 Kenyan Celeb Couples With A Huge Age Gap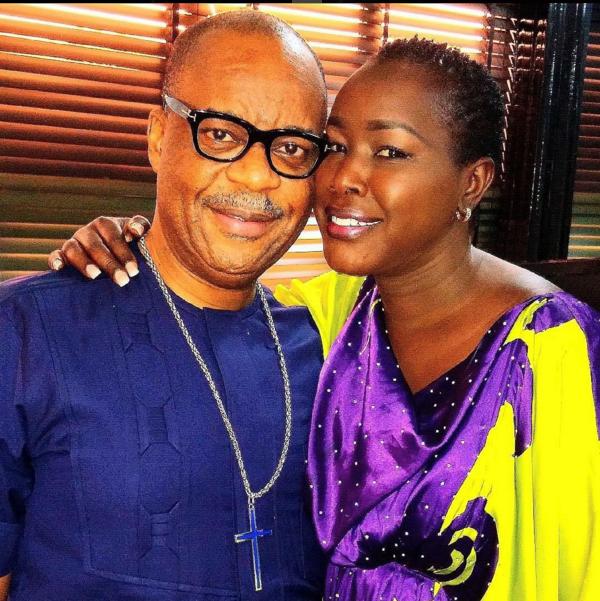 When you marry someone within your age gap, we shall probably focus on other things, but when you marry someone who is not your age mate, we shall leave the other things and focus on the age gap.
That statement shows how age is not just a number but a very big determinant whenever couples are coming together for a marriage.
But the below celebs, sort to defy the norms and married outside their age gap, ofcourse their weddings went far and wide regarding the same issue, age!
Akothee
When she married her Mzungu, who is old enough to be her dad, Kenyans criticized her as having gone for a sponsor.
But no, Akothee defended her husband, and said that they were the perfect match ever in Kenya.
Emmy Kosgei
Emmy Kosgei , gospel artist, married a rich tycoon Apostle Anselm Mudubuko. Apostle Anselm is slightly older than Emmy, but that doesn't matter to them so much, but it matters so much for the Kenyan fans, nonetheless they are still happily married
Betty Bayo
Married to Pastor Kanyari, who is seen actually way older then her. They remained peacefully together until pastor Kanyari was conned down after suspected act of conning unsuspecting Christians
Their marriage has been on rocks since then
Nyota Ndogo
The Mombasa based singer also got married to a muzungu who obviously should  be her dad
Couples with the wife older than the husband
When love is blind, age is just another number for these couples.
It is very rare especially to the African culture to find a man marrying a woman older than him. Instead many men tend to marry  ladies who are 5 years younger or lesser.
For the below celebs, the tradition should be long be forgotten
Diamond and Zari Hassan
Zari Hassan has 2 kids with Tanzania's bongo star. The two got married in the last month of 2017.
Zari is not only older than Diamond, but she is richer and has more kids then Diamond.
She has 3 kids known by his late husband Ivan Ssemwanga making it to 5 with Diamnd's kid.
Zari was born in 1980, that's 38 years. She has a string of colleges and high school in South Africa and Uganda.
Naseeb Abdul Juma aka Diamond was born 2 October 1989, that is to say he is 29 years. Zari is almost 10 years older than him.
Pst.Pius Muiru and Wife
The televangelist Pst. Pius Muiru who owns the famous Maximum Miracle Centre is with no doubt younger than his wife.
But the two have kept their marriage affair so private.
We wish the two marriage couples all the best.
Bahati and Diana Marua
Bahati is 24 years old while his wife Diana Marua is almost 30 years. When the two announced their relationship, most of Bahati's fans criticized him of marrying a lady who was way older than him.
But he cared less after fulfilling his love with a deluxe private wedding in 2017 August
Comments
comments