10 Optical Illusion Photos That Stamped The Internet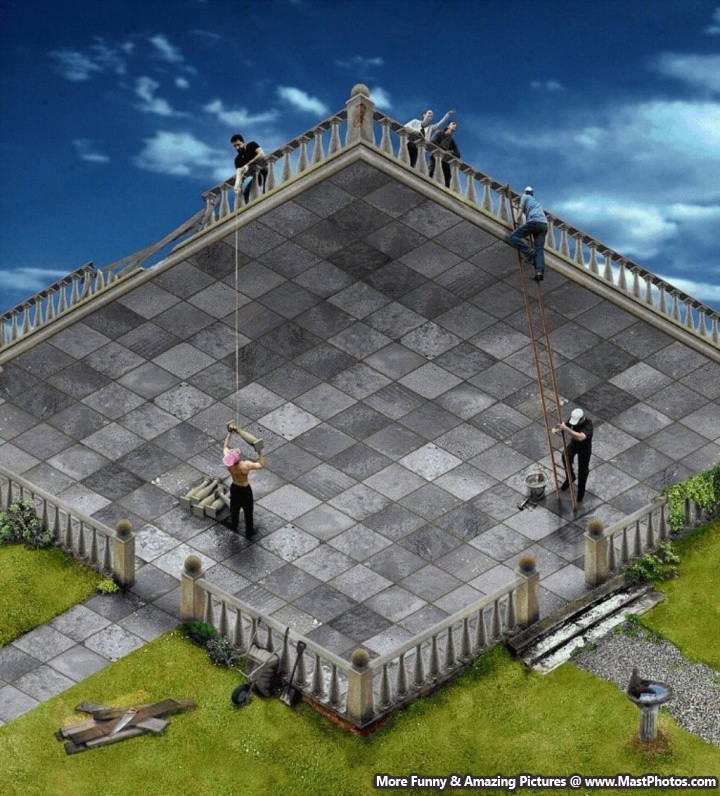 Some of the illusion photos on internet are often termed as accidental or intentional, but one thing we all agree is that we all and sundry love staring at such mind blogging and jogging images.
Below is a collection of some images to check it up on your brains.
1.These ladies, models were photographed, but one thing remain clear that one of the ladies' leg is not in the photo. Can you find it?
If you look really closely, you can see the horizontal top of her leg. She's pointing her knee to her right and twisting her body forward to be more prominent in the picture.
2.This photo clearly shows that the ladies, 6 have got 5 pairs of legs, where is the other pair?
Look at it closely well
3.Can you see anything wrong with this photo?
Actually,someone edited the people behind to have the same head, it is hard to tell since everyone is focusing in front of the front image details
4.Oily legs, right? Don't they look covered with oil, an art student posted the photo for a reason
Look at the result
With the image cropped, it's a little easier to tell what's really going on: streaks of white paint make it look like a glare of light is coming off of Culverhouse's legs. They're actually dry.
5.Do you spot some redness in the photo? Actaully the strawberies have been drained of any red colour, but why do people still see the red colour
Your brain may think they're red because of a phenomenon called color constancy. It's related to the science behind The Dress: Your brain looks at the color of the object and the color of the light to determine the color presented to you.
6.Can you look at the 12 black circles in the image all at once, it is not easy. Take a look
You realize that they are popping in and out
Comments
comments