11 Kenyans Celebs Who Are Expecting Babies In 2018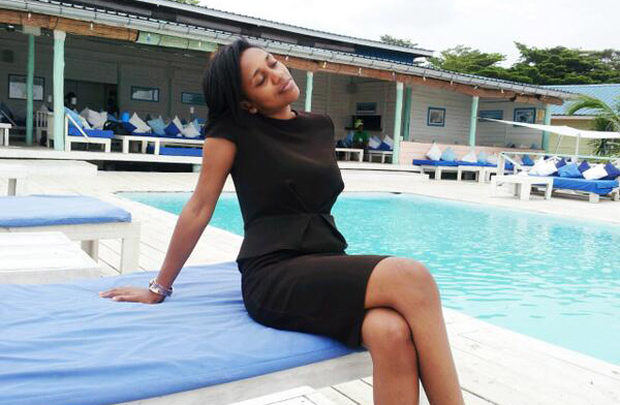 As the new year 2018 continue to give birth to new beautiful days and night, these expectant celebs cannot stop counting the number of days that are left for them to receive their bundle of joys.
Have a look below.
1.Celina
Former Mother In Law actor Celina might be expecting another kid before the end of 2018.
In 2017, it was one of her best year to recall, she won a Kalasha award and also had a wedding in the same year. Note that when she married fellow actor Philip Karanja, she already had a baby.
She shared a message which makes us safe say she is expecting a baby, we wish her all the best in 2018!
"Rehearsing baby carrying techniques with my #wcw #babynduku and my sis #nyambura on her graduation."
2.Njuguna
Comedian Njuguna and wife Celestine Mutinda are now expecting a kid within 2018. It has been a year now since the two got united in a lavish wedding back in 2017.
Njugush went to social media to promise wife that this is her year of being blessed with her dream kid.
blessednjugushI have a prophecy for you@celestinendinda ,nimeonyeshwa yakwamba hii mwaka haitaisha kama hujajaaliwa na mtoto mpyenga, i don't know how lakini kitu inaniambia itahappen happen,naonyeshwa yakwamba haitaenda saana, he wrote

3.Wendy Kimani
Wendy married a Muzungu, and she has become finally pregnant.
She has spilled everything to the public.
Look at her recent post.
4.Nick Mutuma And Wife
Actor Nick Mutuma and his wife Bridget Shighadi are expecting their first ever kid before the end of 2018.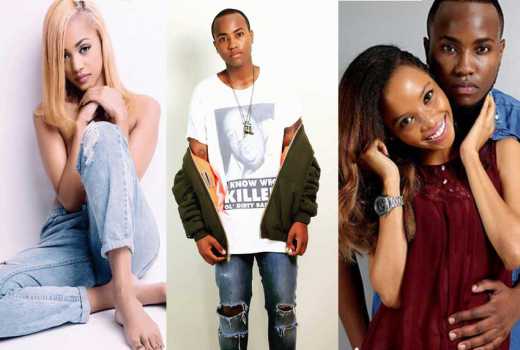 Nick has revealed that her wife is indeed pregnant of him and it is just a matter of months

"Yes Bridget is pregnant with Nick's child. However, they want to keep the story under wraps
The two are romoured to have left for Miami for their Christmas Holiday in 2017
5.Zubeda Koome
Zubeda Kananu Koome and her hubby Koome are thrilled to be expecting their second born.
Her friends threw in a surprise bash for the KTN TV anchor which actually brought her to her knees and almost broke into tears.
This is what she wrote.
Zubeida said, "as the year comes to a close, god has made me realize how much he loves me, how special i am to him, and that i am his blessed child. He's given me a special meaning of love through the gift of family and friends…god thank you, i will always love and worship…i've seen your hand in everything…to my friends and family, thank you for being who you are in my life, i hold you so dear, i treasure you…may god always watch over you and protect you…nawapenda sana "

 

"The first definition one would give about colleagues is people we work with, but to me, they are more than that, they are family, my blood, people who are always at a very special place in my heart, people that i treasure, and today on this special thanks giving sunday, i dedicate each one of them to god, may he always watch over them and their families, may he protect them from the evil eye, may they prosper in all they do, may god bless and reward them in a very special way, and may the love we share get stronger and stronger each day. Amen  my people i love and celebrate each one of you, if i've ever wronged any of you, forgive me. Nawapenda sana "
She will be remembered for laughing hysterically and uncontrollable during prime news session which she was anchoring .
6.Doreen Biira
Former KTN news anchor Joy Dorren Biira is expecting baby number two.
She already got her first born few years ago and she is so overwhelmed to welcome another baby in 2018.
She wrote
"I cannot believe that it's actually happening. I've always wanted two babies and i guess this is god's answer to it. Though i remember how bad my labour pains were and that's the anxious bit," joy doreen said.
In an interview
"It was in march 2015, at hemingway's in nairobi. It was on his birthday and our son was just three months old, so i thought we could have dinner, just the two of us. And bang, he'd made arrangements with the team there to do the needful. After dinner, he went down on one knee and proposed," she told true love.
Video
7.DJ Mo
Dj Mo is one of the luckiest Djs in town. He got himself an expectant mother.
Citizen TV's top Gospel DJ got married to Deborah Kimanthi from Caucasian community.
He will be hoping to receive a baby boy after winning himself 2 baby girls so far.
In a recent interview and on his instagram handle, DJ MO revealed that they are both gladdened with the good news.
She is six months old expectant.
8.Anita Nderu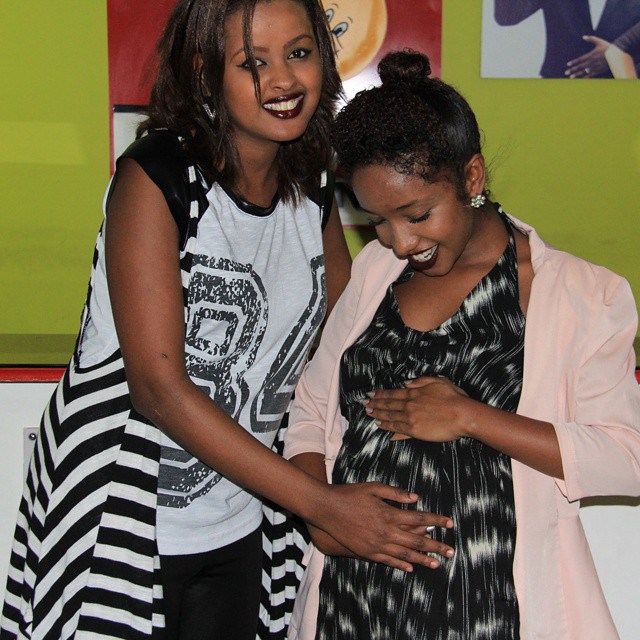 The #Trend Presenter has been pictured having a baby bump on her 27th birthday. With her colleague, they are all swallowed in a big laughter.
But is she pregnant?
Only time will tell alot!
9.Zubedah Koome
KTN Swahili news anchor Zubeidah Kananu Koome who comes to our screens on at 7pm is expecting her second born before the end of 2018.
The news achor posted pics of her baby bump revealing how it was fast growing into a big baby bump.
She is married to her rich hubby called Koome.
Many would remember her for laughing so much hysterically without any sense of control during live news time
10.Lilian Muli
Popular TV news anchor at Citizen TV is pregnant and she is expecting her baby number two. She is expecting her baby yet she has decided to keep everything under her carpet including the father of the unborn child.
A photo she shared on Instagram in a dera actually betrayed that she is expectant.
Lilian Muli divorced her long time husband Moses Kanene after a lavish wedding in 2009. With Moses Kanene they had Joshua Munene.
It is now becoming evident that Lilian Muli has been seeing someone incognito
11.Mercy Cherono
Mercy Cherono is no doubt one of the beautiful athletes from the Kalenjin region.
If you thought she was yet in the market you are wrong for today.
Mercy Cherono Koech got engaged to her fiancé Edmond Ng'etich in a traditional ceremony (Koito) at her rural home in Kipajit Village, Sotik Constituency, Bomet County on December 17, 2016.
Even though they are expecting a baby this year, the two-time world junior champion in the 3000 metres (2008, 2010) once traveled to Nigeria to seek divine intervention that actually saved her marriage.
"My husband advised me to come here (scoan) for my career breakthrough because i was having problems with my career and marriage too. And the man of god prayed for me and delivered me from bondage," mercy told the congregation in nigeria."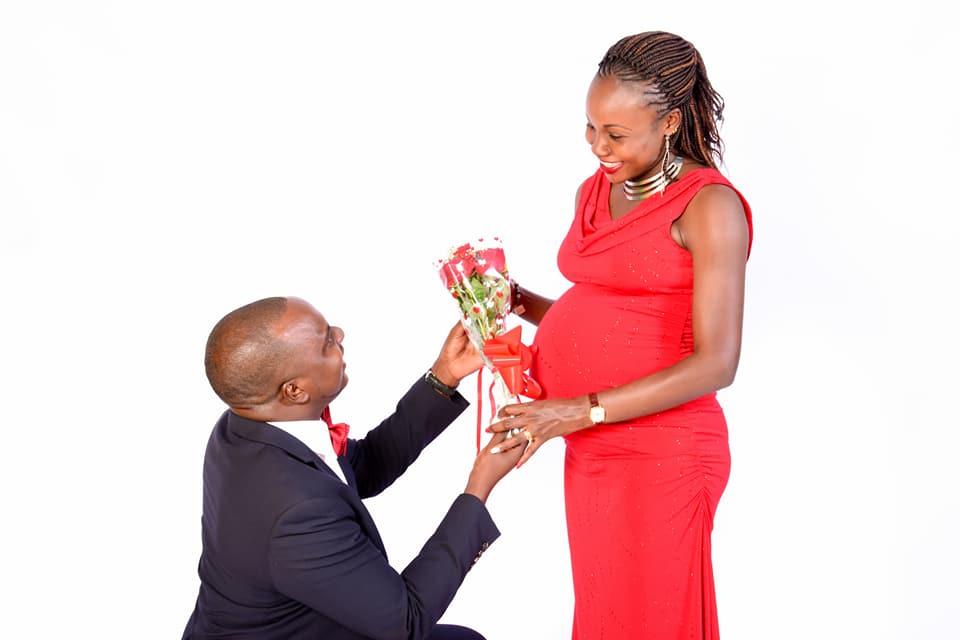 Comments
comments