16 Kenyan Celebs Who Married From The Western World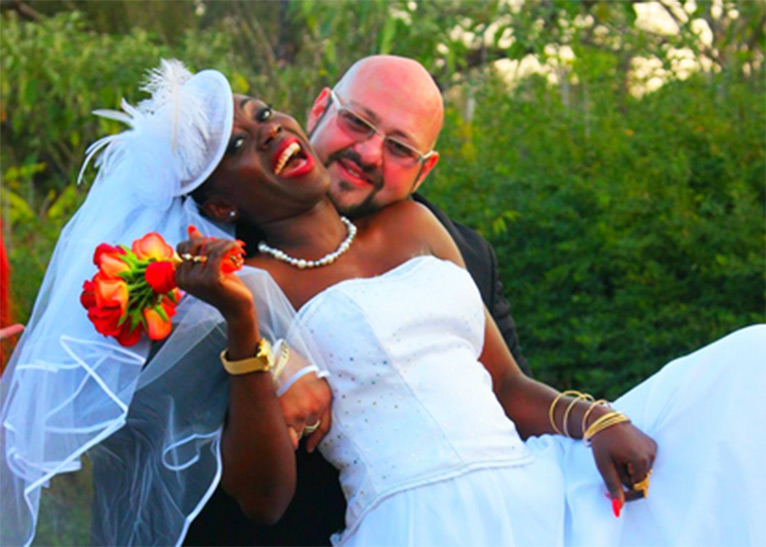 Finding a fiancee is one thing, putting a ring over the finger is another thing and having kids with an everlasting family is all together a new whole thing put made possible by the lovers.
The below celebs have had their lovers from the western side, and had kids with an awesome looking family .
Have a look
1.Ninja
Born and christened as Jeff Okello, mother-in-law's top actor has walked down the aisle in a style with a white lady in an only invited wedding ceremony.
Fondly known as Ninja by his stage name, had already one kid before they wedded.
Check out the lovely photos below
2.Akothee
When she married her Mzungu, who is old enough to be her dad, Kenyans criticized her as having gone for a sponsor.
But no, Akothee defended her husband, and said that they were the perfect match ever in Kenya.
3.DJ Mohz
He got married to Debora Kimathi, the two have got lovely kids and one great thing Dj Mohz did is to keep his family matters from the public
4.Rebecca Dawn
She did an awesome gospel song dubbed 'Tembea Nawe' which has been sang so wide and far. She is actually from USA but has fallen in love with a Kenyan man so far, who happened to be her producer.
5.Wendy Kimani
After a wedding with her Dutch husband Marvin Onderwater, the duo moved on to stay in Denmark. Wendy Kimani though has been visiting Kenyans besides making a followerup on her music career  with Gilad Milo. Do you remember their great hit 'Unajua' Find it if you looking to fall in love.
They are blessed with a kid!
6.Vanessa Kiuna
The daughter to televangelist richest pastors Bishop Allan Kuina and Rev. Kathy Kiuna. Vanessa also got married to a white man called Robert Kovac. She moved away from Kenya and followed her white husband's destination.
7.Jeff Koinange
Jeff is married to a white woman Shaila Koinange, They are blessed with a son named after their great grandfather Mbiu Koinange, the son is officially called Jamal Mbiyu
8.Octopizzo
Octopizzo first saw his wife when she was a model on a billboard. The couple had been together for 6 years and are blessed with two daughter. Tracy and Zara
9.Abbas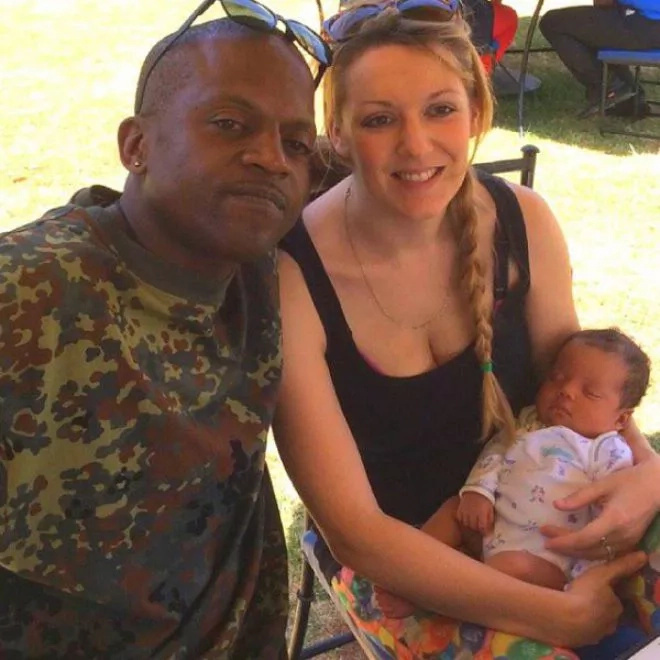 Rapper Abbas Kubbaf is married to Anne Curtis and the twoi have got nice looking ange sofia
10.Eric Wainaina
Musician Erick Wainaina got married to Sheba Hirst and the two have been blessed with 2 kids now. Sheben born in 2006 and Neo born in 2009. Sheba Hirst is a daughter to the late celebrated cartoonist Terry Hirst
11.Michelle Morgan
Media Max anchor under K24 is married to her Asian man, looking at their photos will actaully make you believ in love more
13.Annabel Onyango
Annabel is a fashionista while Marrek is a stylist. Don't they match and even rhyme? They all work at Sauti Sol band and they are lead directors in fashioning and dress up of the Kenya's top band.
They welcomed their first born few months ago
14.Erick Omondi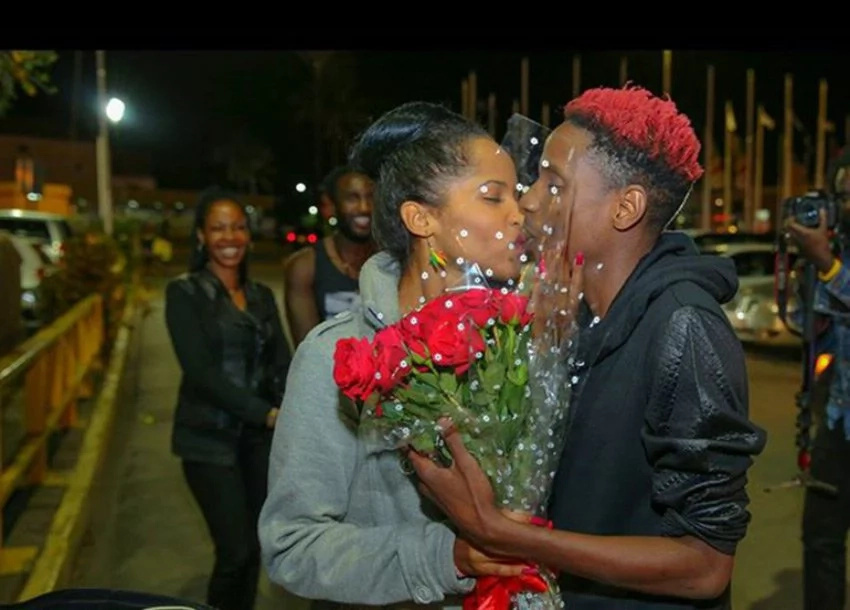 The comedian got engaged to Shantalle Grazioli who is from Italy, the two couple have been planning a wedding and maybe 2018 is their year.
Eric Omondi had hinted that he wished his bae to finish up[ her studies before starting off a wedding plan
15.Nyota Ndogo
Secular Mombasa top artist Nyota Ndogo also married Henning Nielsen, a dutch man, and moved away with him.
16.Dirk Nowitzki und Jessica Olsson
Jessica Olsson is from a Kikuyu mother and a Swedish father , she moved on to USA to live with her hubby who is a baseball star.
Comments
comments