Scholarships
2023 MEXT Teacher Training Scholarship For Kenyan Teachers Now Open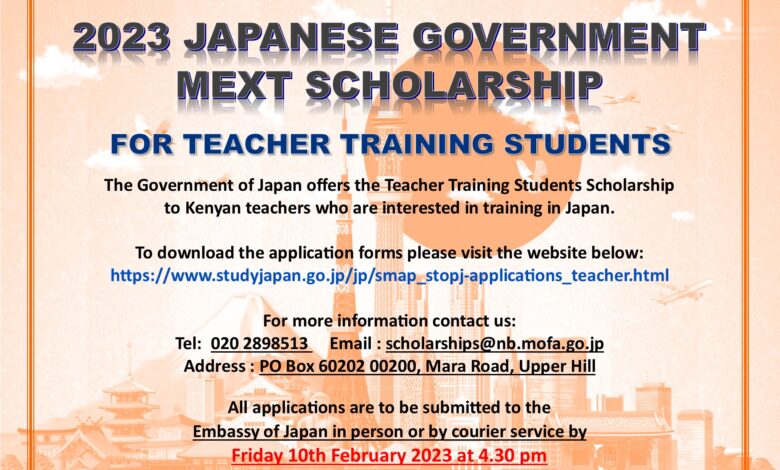 The application window for the 2023 MEXT Teacher Training Scholarship for Kenyan teachers is now open. All applications must be submitted to the Embassy of Japan in Kenya no later than 4:30pm on Friday, 10th February 2023.
Prospective applicants can download the FREE application forms found on the website below:
https://studyinjapan.go.jp/en/smap-stopj-applications-teacher.html
*Please be sure to thoroughly read through the Application Guidelines before submitting the necessary documents for your application. When sending hard copies, please use paper clips only, no staples.
For inquiries regarding the 2023 MEXT Teacher Training Scholarship, kindly send an email to the Scholarships Desk on [email protected]