3 Entrepreneurship shows you should watch on You Tube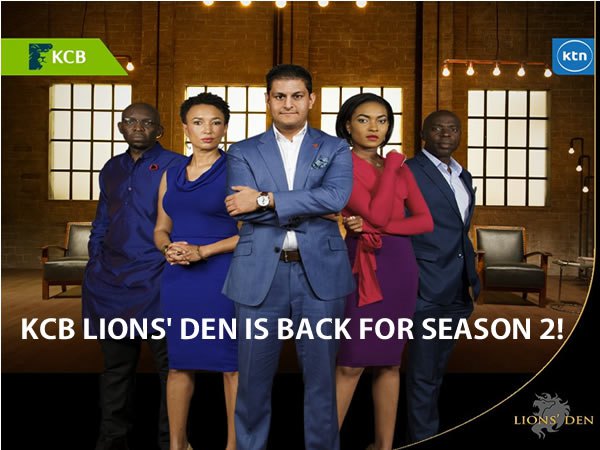 Successful entrepreneurs from who built their multi-million empires from the scratch are looking to risk and invest their money in the best innovative money generating business idea presented to them.
Upcoming innovative entrepreneurs pitch their ideas and place the value of investment they are looking from the panel.
If the idea does not impress them, they will give you advice but won't invest in it.
But if it goes through, you will discuss more on the details of the value you need until a common value is reached.
One thing that is undeniable, these entrepreneurs are looking for a simple innovative way of generating money, but not a complex system. But if you are inventor, the entrepreneurs will cheap in with their intellectual business property
1.Lions Den
It's a Kenyan made show which premiers on KTN on every Tuesday of a week. Upcoming entrepreneurs meet some of the top ranking business men and women of the country such as Dashun Chandaria.
The rule is the same, if your idea impresses them, they take it from there and then move on to invest in it.
https://www.youtube.com/watch?v=L4mpgIUP59E
2.Shark Tank
It is an American based show which used to come on NTV, but it does not do so for a couple of past months.
There, business moguls such as the founder of FUBU fashion jacket John Daymond is one of the panelists.
Others are Lori Greiner, Kevin O'Leary, Robert Herjavec Barbara Corcoran and Mark Cuban among others.
They say, if your idea is not worth, it is swallowed by the sharks in the deep sea.
3.Dragon's Den
Dragon's den is a Canada based show, which again reads from the same script as Lions Den and Shark Tank.
Dragons such as Jenny Campbell, Alan Coren, Marie Forleo will breath fire to your idea if it is not worth it.
If it is, the tycoons are more than willing to invest and help you change the lives of the word with your innovative idea.
Comments
comments