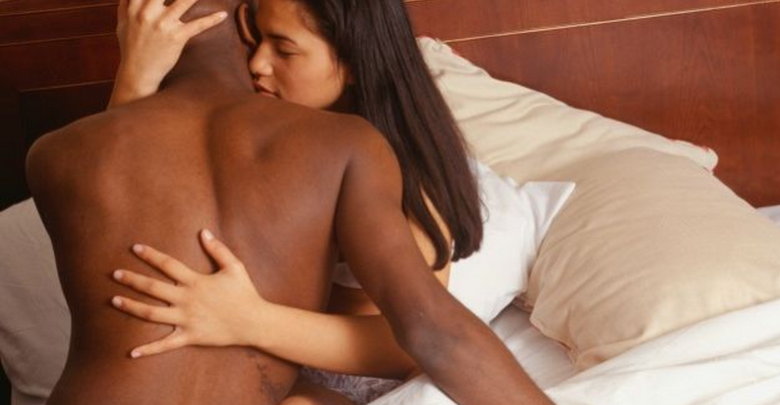 Silly question isn't it? Some people think they will die if they don't have sex. I have however talked to grown ups of ages 40-50 who have not had sex. They are still alive and well. Do you think you will die if you don't have sex? There are a lot of heartbreaks because of sexual sin.
DOES SEXUAL APPETITE KILL, IF NOT QUENCHED?

This I call 'short term gain for lifetime loss.' Remember the story of Esau and Jacob in GENESIS 25 vs. 32. Esau gave up his birth right for some red stew. Would one die if they don't get an in-between snack (stew)? Vs 32 'look I'm about to die,' Esau said. 'What good is the birthright to me?'
I hear some young person saying 'what good is my virginity, dignity, self worth or integrity to me', just because they are burning with sexual passion. Sexual appetite is normal; we all have it, but wait a little longer my beloved. Esau could have waited a bit for the next meal. Remember
SEXUAL FEELINGS CAN BE CONTROLLED

There are times when I feel like screaming at my kids, but I have learnt to control myself. I don't just let words out of my mouth because I feel like it. Sexual feelings, like any other feelings can be controlled too.
Having sexual feelings is one of God's greatest ideas for you. They alert you that one day you will marry and be a mother/father. You don't have them so that you behave in an ungodly manner but so that you work your life towards the future.

God is preparing you for marriage. So next time you feel the ooooooooo in your body, tell yourself to work hard since motherhood/fatherhood is around the corner. The more the feelings come, the harder you should work for they indicate the movement of time.

Feelings are not like sneezing,. Sneezing can't be controlled. That's why even in a meeting you find yourself sneezing and you say 'excuse me.' If feelings can't be controlled, how come we don't see them popping in a meeting and you grab someone? Instead, one plans for where and how to release them.
SEX HAS A PRICE TAG

On our wedding day we had bride maids. They really blessed our day and we will forever cherish their presence. Do you know that even in the spiritual realm, there will be maids (tags) at your wedding?
For us our spiritual maids that graced our wedding were happiness, trust, health, faithfulness, peace and love. Be careful my children in all you do. Some of you will have the following as bride maids; heartbreak, HIV, bitterness, guilt, shame and lack of trust.
These will be dancing around you on the day. Handle your life well. Fear the Lord. Your perfect time will come. 'Listen my son to your father's instruction and do not forsake your mother teaching.' Proverbs 1 vs. 8. Praying that you have a wonderful wedding.
MURDER SIN.

Colosians 3 vs 5 'Put to death therefore whatever belongs to your earthly nature: sexual immorality, impurity, lust, evil desires and greed, which is idolatry. Because of these, the wrath of God is coming.' There is one thing we are allowed to murder by God.

That is sin. We are instructed to put sexual immorality etc to death. I have watched movies where people plan to kill. They study the pattern of the targeted person. If he uses a bridge everyday, they hide under that bridge knowing he will pass at a certain time.
When the time is approaching, they arm themselves so as to catch their prey. This is exactly what we need to do. We need to study the patterns of our feelings. When do we get the hottest? What will have happened? We therefore need to kill (get rid of) that which arouses them.

Be it sexual talks, friends, movies, magazines or places. When something is said to be dead, there will not be any trace of a heartbeat. This is what is meant by death. Lets put to death all impurities. You can do it my friends, you can do it. 'I can do all things through Christ who strengthens me.' Philippians 4 vs. 13