5 Best Applications For Students To Create Study Schedules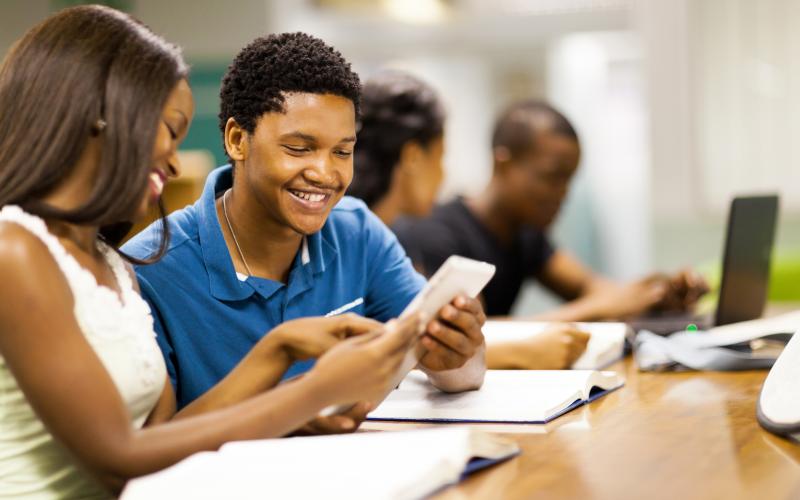 The need to organize a large number of variables to make the new school year an opportunity for true learning.
The students should add to their schedule study schedules, extracurricular activities, team meetings with colleagues, project deadlines, exam calendars and more.
What at first seems like a chaotic panorama, is easily solved with a good organization.
To make this organization and take care that the return to routine is a real success, students have a great ally in the palm of their hands: the mobile phone.
The same device that serves to visit social networks and take advantage of leisure time can not only be used recreationally, but also has didactic purposes.
There are dozens of mobile applications that students can use for their back-to-school benefits, especially to organize their agenda.
Record days of exams or deliveries, create reminders for team meetings, or mark the time available to study a lesson are just some of the offered by these apps.
Do you want to organize yourself better this year? We tell you which are the best applications to create study schedules that you should install right now on your smartphone
1) Class Timetable
This application is ideal for all educational levels, because it allows you to create a fast and extremely visual and colorful agenda for all the days of the week.
In it you can register schedules, exams or different events, with their corresponding schedules.
2) UniSchool
Subjects, tasks, schedules, exams, practices, parties and everything you can think of: in this app you can register everything.
It was created by students so it is necessary to contemplate everything that a student needs to remember and make a balance between academic activities and opportunities to relax.
The great advantage of this app is that it does not only allow you to view the current week, but points out that in the coming weeks there are pending tasks, so it facilitates the possibility of advancing work when you have free time.
3) TimeTune
When you have many tasks to do, it is not only necessary to remember them, but to do them optimally, making the most of your time. To achieve it, you need this app.
With TimeTune you can register everything you do in the day, from sleeping to eating or traveling to the place of study. So you can establish a routine, monitor your hours of sleep and study.
Thanks to this app it is possible to take better advantage of the time, to verify that you devote enough time to rest and incorporate new activities such as physical exercise by setting aside the excuse "I do not have time".
But also, it is ideal to meet goals for example when you have a limited time to prepare an exam.
4) Tomato Timer
Do you know the methodology of Pomodoro? It is one of the most efficient in terms of productivity, because it allows to alternate work in a task with intermediate breaks that aim to distend the brain.
This technique is ideal for students, especially for those who have little time to study and want to do it, or for those who are easily distracted.
Tomato Timer is, nothing more and nothing less, than an online chronometer that divides time into study and rest times.
Its use is simple, it is only necessary to start it and set a notification tone to notify when the pomodoro or time of concentration ends and the rest, and another for when you must return to study.
5) Exam Countdown
Forgot the dates of the exams? With this application it will be impossible, since it counts down the days, hours and minutes that you have for each of your exams.
Its use is simple and intuitive, so any student can easily manipulate it and add through colorful notes each of the exams you need to remember and then let the app do its magic and remember them in time to prepare them.
Comments
comments