5 EPL Stars Who Gave Kenyan Fans Lifetime Shout Out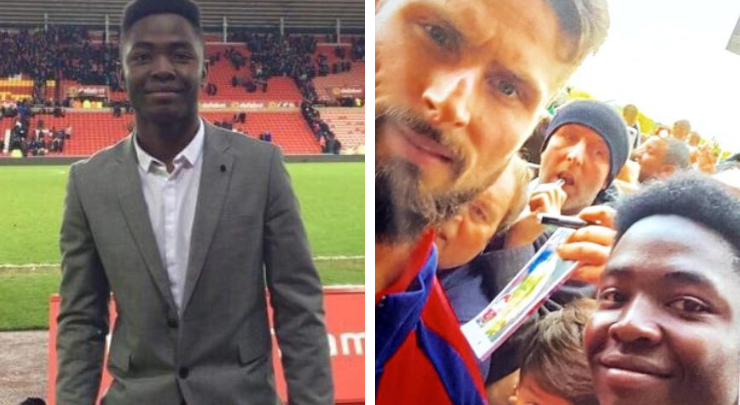 English Premier League aka Barclays Premier League is one of the most popular leagues in the world as well as Kenya.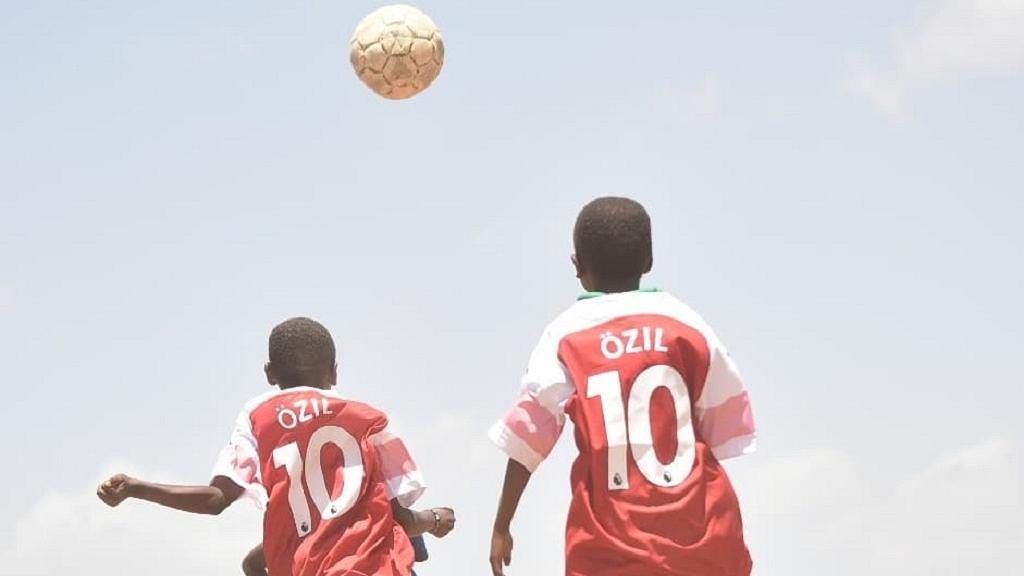 In Kenya, most popular English clubs are Manchester United, Chelsea, Arsenal, Manchester City and Liverpool.
Despite the teams having not set foot in Kenya, they are popularly endowed and celebrated every moment they are on the pitch.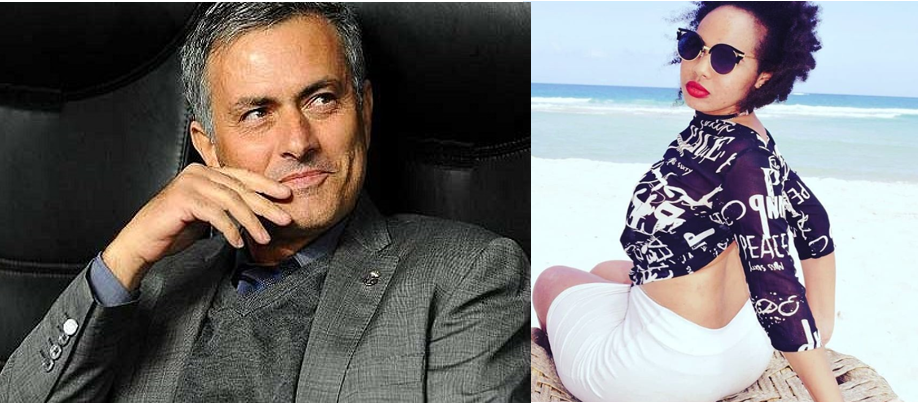 Some of Kenyan fans, take extra mile to meet them in person, when such a lucrative opportunity presents itself.
Here are some of the lucky fans who got a chance to meet EPL stars or received a shout out of their dream come true.
1.Mesut Ozil
He was moved by a young boy, who was photographed by journalist wearing his handwritten kit number.
Ozil responded by sending a full kit for the Nairobi boy and his sibling.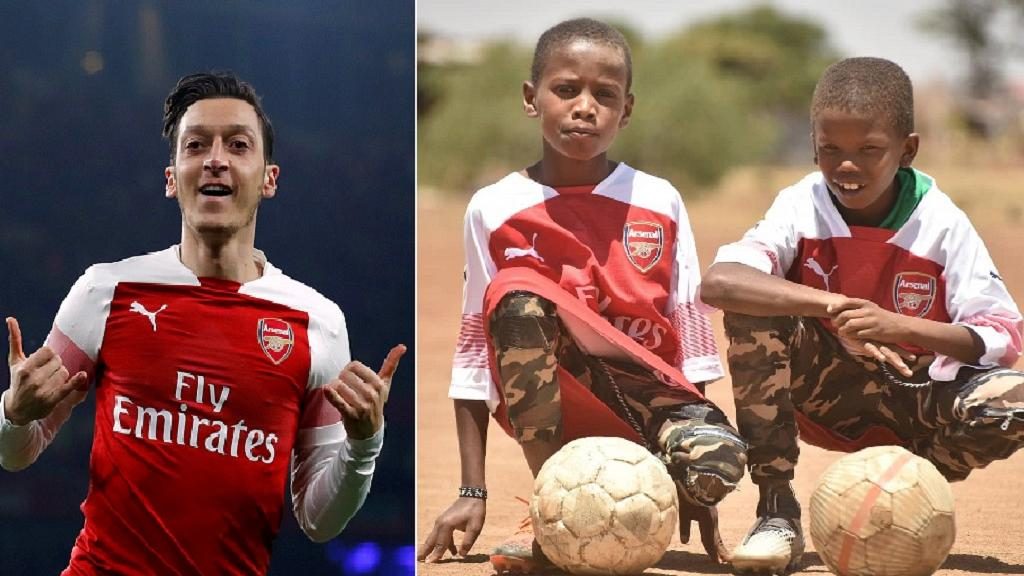 2.Oliver Giroud
Carliton David Maina who was shot dead by police was a key fan for Arsenal FC.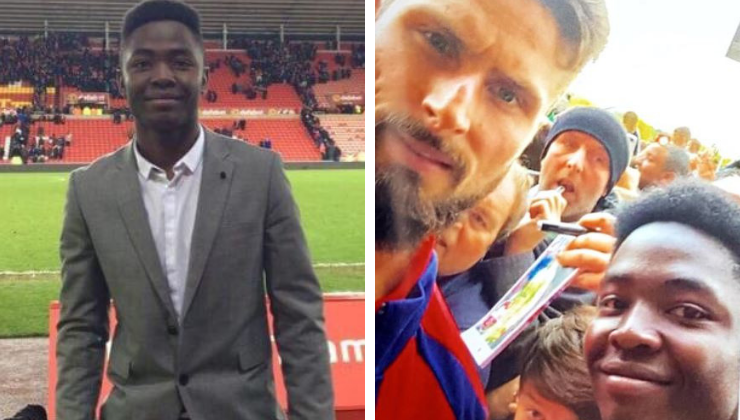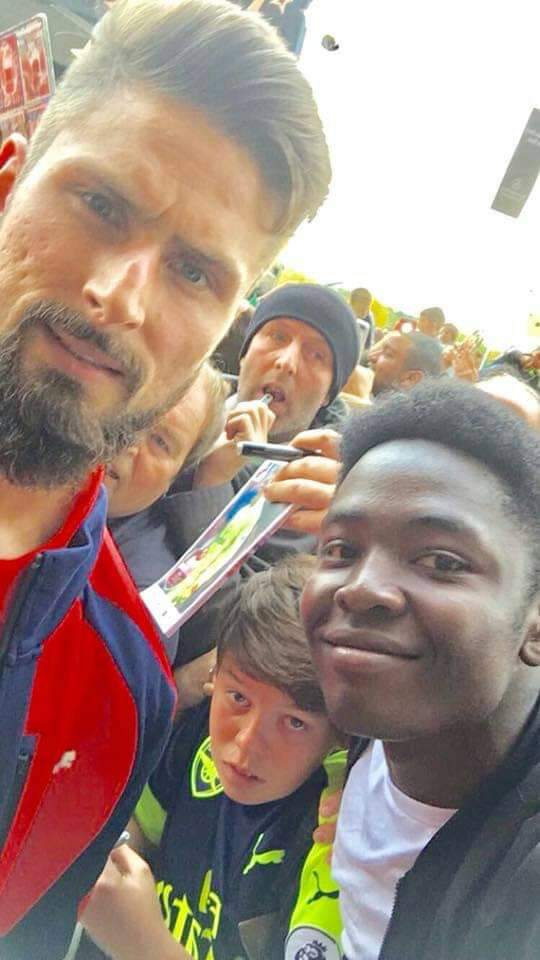 At his time before death, he managed to ask then Arsenal forward Giroud and he gladly granted him his wish.
3.Arsenal observing respect during matchday for Carlton Maina
Carliton David Maina was honoured by English Premier League giants Arsenal FC on Tuesday night before their clash with Cardiff City in January 2019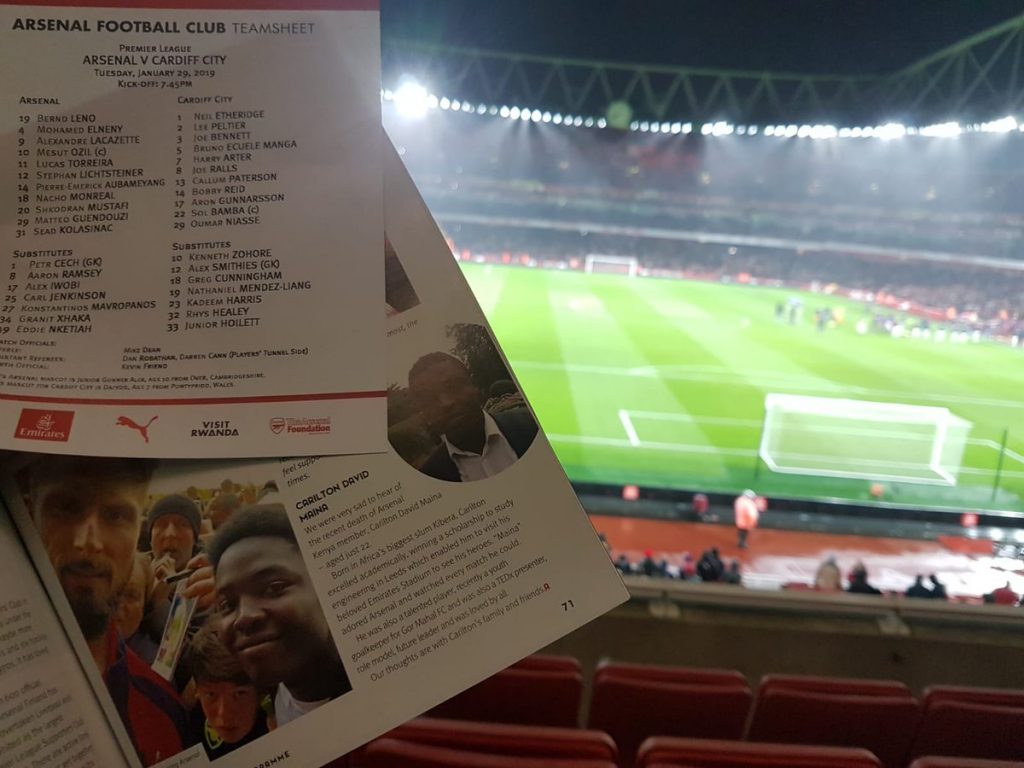 In their match-day program, the club was saddened by one of their own fan who died without his wish.
"We were very sad to hear the recent death of Arsenal Kenya member, Carilton David Maina – aged just 22. Born in Africa's biggest slum Kibera, Carilton excelled academically, winning a scholarship to study engineering in Leeds which enabled him to visit his beloved Emirates Stadium to see his heroes," read part of Arsenal FC official programme.
4.Maina Kageni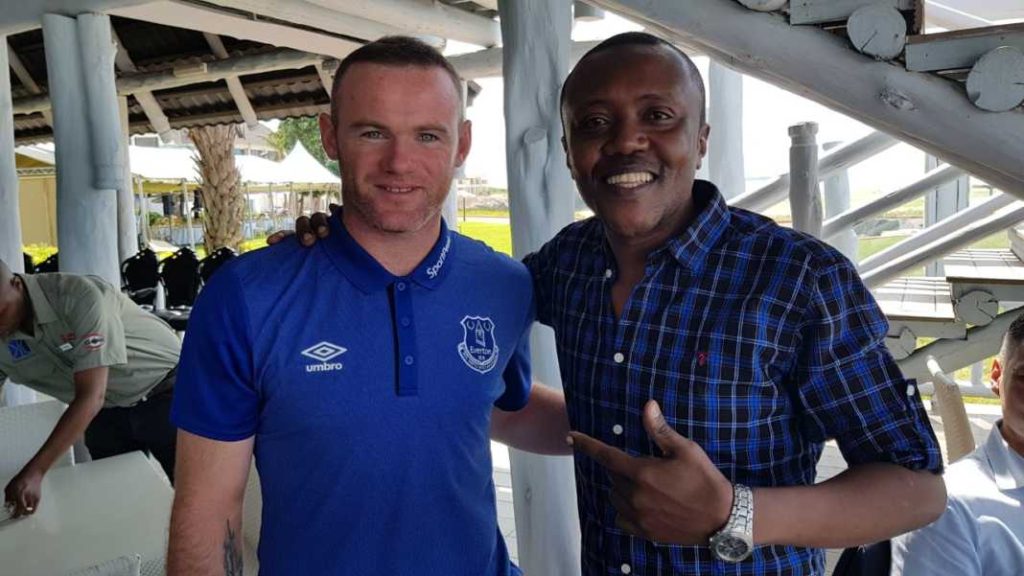 Maina Kageni, radio host and die hard Manchester United fan met up with ex lethal striker from Mancherster Wayne Rooney in Tanzania during a friendly game with Gor Mahia
5.Mourinho
In 2010, Ex Manchester United boss Jose Mourinho visited Kenya's Diani beach located in South Coast.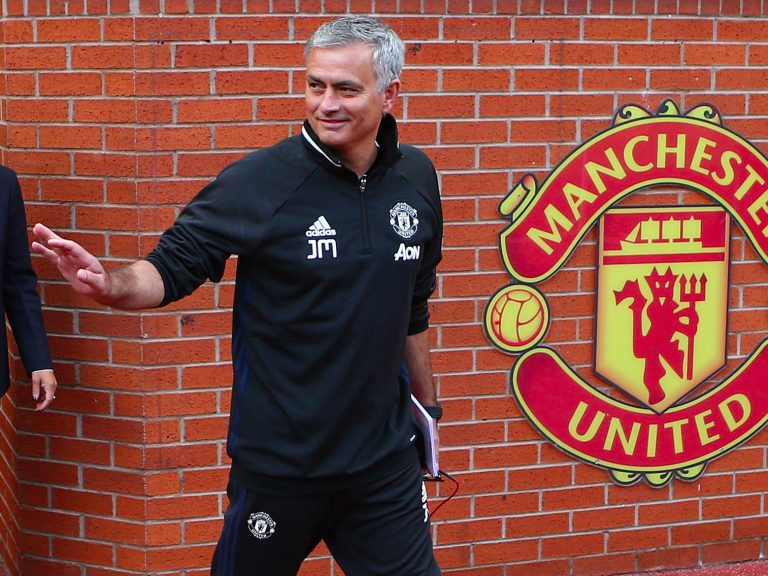 Silvana Lelesit, beautiful as herself announced that Mourinho had fallen in love with her from the moment they met during his vacation.
This did not settle well with her Somali boyfriend who dropped her.
Silvana's life would later change at her favours.
It was believed that Mourinho would finance her numerous abroad trips apart from buying her a posh house located in Nyali-Mombasa.
Mourinho has however never denied or confirmed her allegations