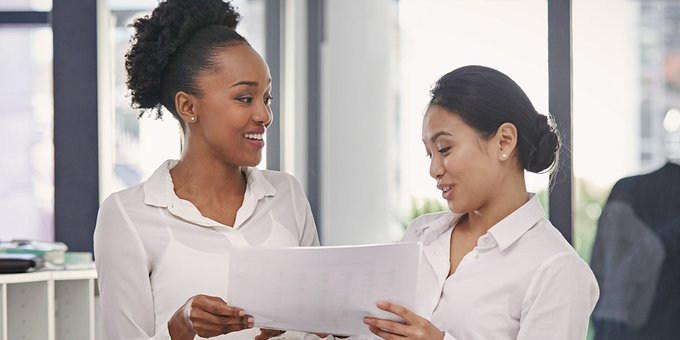 It is a workspace shared by different people who do not work together. It is an alternative that is increasingly used by freelancers, entrepreneurs and even SMEs, because it has many advantages.
For starters, it helps save costs. You pay the monthly coworking subscription and, in exchange, you will always have a job in it, with high-speed internet, good air conditioning, rest areas and everything you may need to work comfortably.
In addition, for those who work alone it is a good way to fight against the "loneliness of the entrepreneur" or the "loneliness of the self-employed". If you attend a coworking you will be surrounded by other professionals.
To this we must add that it is a good place to network. The professionals who work in these spaces not only end up being united by bonds of friendship, many of them even collaborate on professional projects.
How to find the perfect coworking?
The offer of shared workspaces has grown a lot in recent years, especially in large cities. But, what should you take into account when choosing the most suitable one for you?
Pay attention to location
For a freelancer, time is money, and the less you lose on commuting, the better. Therefore, make sure you choose a workplace that is close to your home or close to your clients. This will prevent you from having to make long journeys.
However, if you are going to receive visits from your clients, it may be convenient for you to choose a good area that is prestigious and well accessible.
compare prices
As a good freelancer, you are always looking for cost savings, so the price of coworking is important. If all you want is a comfortable and adequate space to work, then you can opt for cheaper versions of shared work centers.
Now, if you are looking for added services such as meeting areas with clients, gym, organization of activities, etc., then you will have to spend more.
Make sure you have flexible hours (if you need it)
Not everyone works the same hours. If due to the peculiarities of your activity you can work at any time of the day or night, then it will be better for you to opt for a shared workspace that allows you to be in its facilities at any time of the day or night, so you will not have problems with your work schedule.
Check the equipment
The ideal is that in the coworking you have at your disposal everything you may need to work. This not only includes a table and chair, but also other items like a projector, meeting room, etc. Therefore, before choosing, make sure what equipment the center you are interested in offers.
Meet the type of coworkers who work at the center
Although in a coworking you can find all kinds of professionals, you will feel much more comfortable if you work in one where there are people who are dedicated to something similar to yours. Also, this will make networking much easier.
For example, if you have a creative type of job, a quieter environment may be better for you, while if you are setting up your own startup, you will surely fit in better in a more dynamic environment.
Knowing different coworkings
It is very common for these types of spaces to offer visits to get to know the facilities and the atmosphere. It is interesting to visit several and request information on rates and types of contracts they offer.
Once you have selected the one that interests you the most, try to make a couple of visits on different days to compare what the work environment is like on days with a high influx of professionals and on days with little influx. This will help you decide if finally that space is the one that interests you the most.
Finding the most suitable coworking for each professional is not complicated, it just requires spending some time and thinking about it before making a decision.