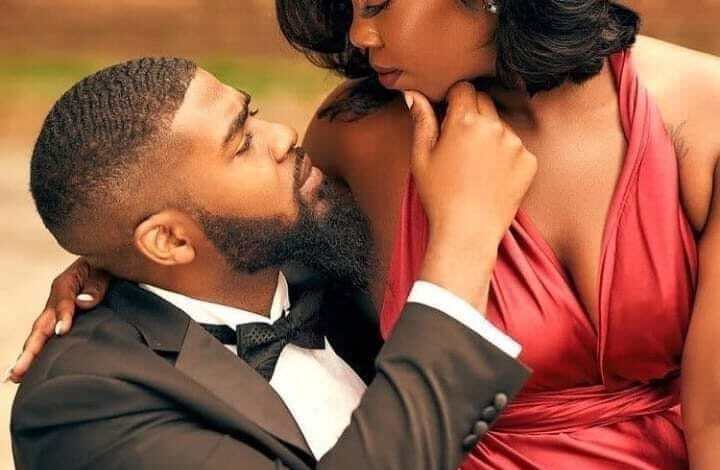 If you can understand your man, you have signed out of serious marital crises into a permanent life of bliss..
1. HE WANTS QUALITY SEX:

Your husband NEEDS sex to survive, go back and read that word, "SURVIVE!" That thing hungers him at least twice a week and he must offload. Understand this darling, your total package is created to excite, arouse and drive your husband crazy!
Unless you will be going about fully clothed in the house, let him off load. You can't be wearing bum short, push up bras, sleep naked and look so delicious from head to toe and say he should not have sex, are you a murderer?
Are you an hired sex assassin? Are you an erection robber? Do you want him to die ni? His sexual machine has been pumped like crazy! Useless girls are shaking their backside hard daily!
Those prostitutes are winking at him day and night, yet for God and your love sake, he refused to chase them then he gets home, you say you will not do. Whaaaat? Do, you must do! And different sex styles!
A wife who can go wild, vibrate, get energetic, flip her husband and make him scream her name at the top of his lungs during love making has him glued to her like crazy! He will become possessed with your love and can do anything for you, ANYTHING!
2. HE WANTS PEACE OF MIND:

Only witches control others, nagging is a form of witchcraft. See baby, it doesn't help. Let him have peace, please!
Driving all day, jumping from bus to Lusaka to Kitwe, facing an over demanding boss, attending to sore, complaining customers, satisfying highly demanding clients can be energy draining.
When he arrives from work, give him water, his food and let him rest. Save all matter of concern for pillow talk at bed time. Correct him once and pray for him. No one likes someone witch hunting them over their mistakes.
Stop screaming, shouting and abusing your husband. Respect your head. Give him peace. Let him be happy coming home. Let him see his home as a place to relax and have peace, give your husband peace of mind!
3. HE WANTS A BEAUTIFUL WIFE:

When a wife looks good, her husband likes to show her off. Men have ego, and one of those things that strokes, caress and fondle their ego is to see their wives look good and presentable.
A man likes to own something of value. He likes to see his friends say "wow!" When he introduces his wife to them. Build his pride, let him be happy to show you off.
Don't look shabby, don't look ten times his size, don't blow off! Look good, trim up, stay physically fit. Avoid fat, stay off junks, eat healthy food, exercise, rest well. Take care of your skin. Do your hair, dress well and be sweet to look at, your husband will so love you for it.
4. A RECREATIONAL COMPANION:

My husband loves computer and enjoys working on it. He reads a lot too. He likes technical things. I'm loving to be technical too so we can chit chat, gist gist while we explore the computer together. Your husband wants you to enjoy what he enjoys.
He wants you to share same passion and be his best friend. If he loves the Blues or Manchester United, you may need to study his passion and be there to scream along as they score their breath taking goals. Be his recreational companion.
5. RESPECT:

At a point in my life, I saw nice, godly men falling in love with me and didn't know why. Looking back, I realized, I showed them so much respect.
When I talk to my husband with respect, he gets so affectionate, so tender, so romantic and very generous. Every man desperately wants respect from his wife. It's not his fault, God made him that way.
The same way you want him to love you unconditionally even when you don't deserve it, the same way, show him respect even if he doesn't deserve it. He will totally cherish, love and admire you forever. A blissful marriage is yours darling sis.
Just do those 5 things above plus prayer and see your marriage become heaven unlimited. Marital bliss is all yours, grab it with both hands. I love you plenty plenty my darling sis, take my kisses, muuuuaaaah!