Activist Boniface Mwangi Pilgrims Across Us To Sell His Book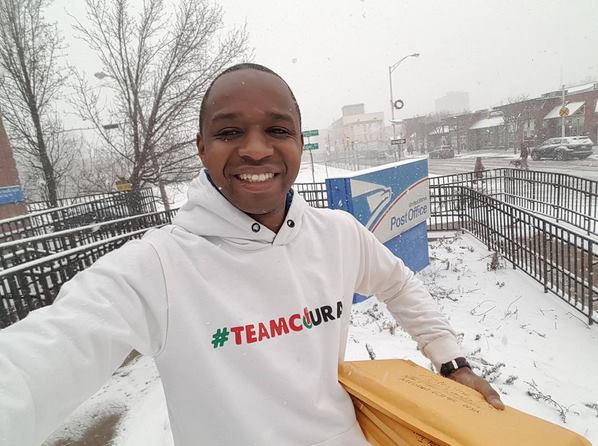 The founder of PAWA 254 has travelled to USA to popularize his book, 'unbounded'.
The political activist has been on record in his pursuit to fight injustice in Kenya. He had a video shoot depicting his death and burial process which was meant to satirically ridicule the rotten system in the Kenyan government .
Here is his message from USA.
In my teens l was a hawker. l used to travel across Kenya hawking books in gospel crusades. I followed the miracle promising preachers to sell bibles and magazines. Many years later l am back to hawking books but this time round,it's my book #BMUnBounded. I used to travel by bus to most of the venues but between now and Monday l will spend more than 24 hours in planes. I am heading to Dallas,Texas,then after the launch head to New York for another book event and early Sunday morning another 7+ hour plus fight to Phoenix,Arizona via Chicago and early Monday morning head to New York ahead of Wednesday book launch in NYC. I am still a hawker but the means of transport and the market has changed. If you are in any of the cities join me and spread the word. I'll be in Dallas,Texas Today. New York on Saturday. Phoenix,Arizona on Sunday. Next week I'll be in New York on Wednesday ; Sacramento,San Francisco on Friday; Bay Area,Oakland on Saturday and Minneapolis on Sunday. Never tell a young man it is impossible."
Comments
comments