The news of Arsene Wenger penning down a new 2 year deal at Arsenal again did not go down with most of the club's fans who were sick and tired of his prolonged failures.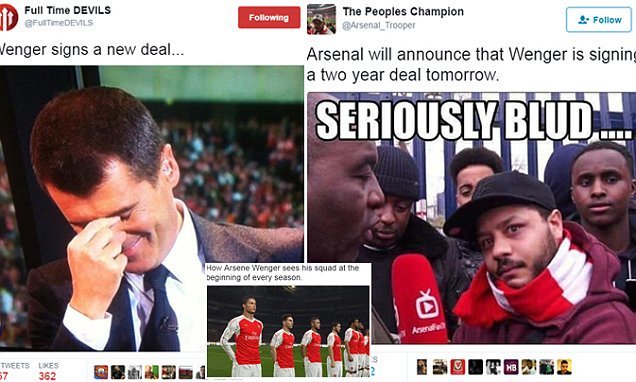 Arsenal just finished 5th, missing out on the most fierce competition in Europe , Champions League, even though they scoped FA cup, it is less valued in England.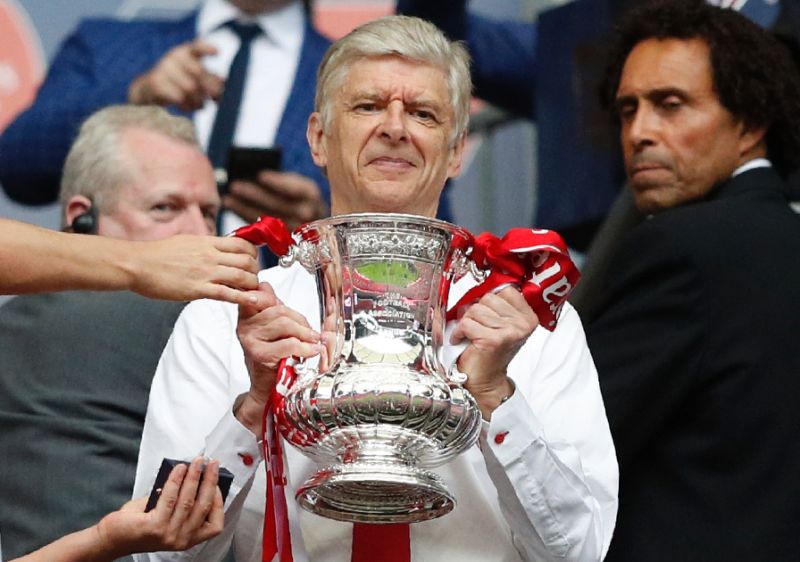 Luis Enrique and Thomas Tuchel, were unbelievably available for succession, those are just epic coaches who have driven Barcelona and Borussia Dortmund to success.
Fans took to Twitter to protest the new deal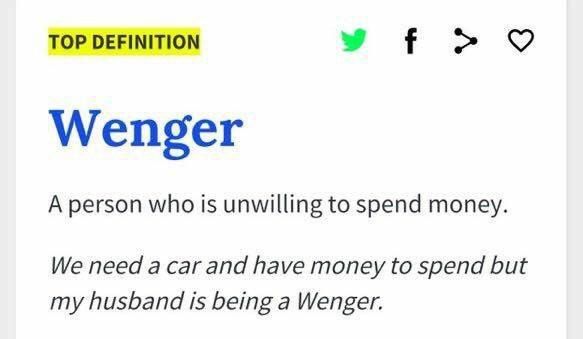 There's no getting rid of Arsene Wenger. (Via: @brfootball) pic.twitter.com/0on4TqR8sJ

— Arsenal News (@__arsenalnews_) May 31, 2017
Arsene Wenger's contract renewal talks summed up. pic.twitter.com/DbUa75VX6e

— Soccer Memes (@SoccerMemes) June 1, 2017
A greedy selfish cunt like Arsene Wenger cannot just keep getting this lucky with everything

Disaster is waiting for him soon#Karma

— Lying Fraud Wenger (@Wenger_Protest) May 30, 2017
Wenger is arrogant, egotistical & selfish.

He isn't doing what is best for Arsenal football club.

He's doing what's best for HIM

— Woz (@wozthegooner) May 30, 2017
Wenger has proved what a selfish man he is, the board have proved how spineless they are, name me another club that rewards failure?

— MR DT © (@MrDtAFC) May 30, 2017