Diana Marua, wife to singer Bahati, has fired her shots back to Andrew Kibe, former radio host at Kiss 100 FM.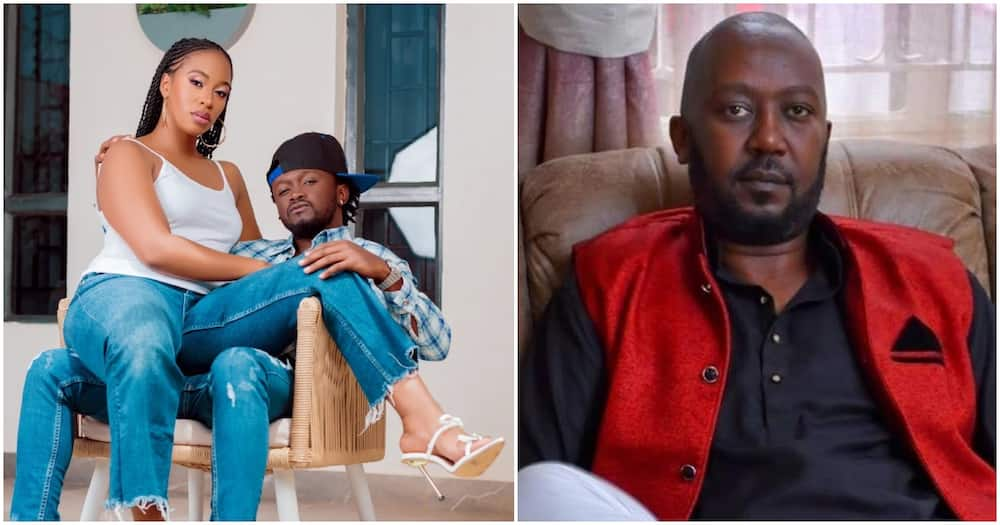 According to Diana, Kibe has been attacking women, Diana included, due to the fact that he has been battling with post marriage divorce syndrome.
Diana wrote that women in Kenya should all unite and ask Kibe's ex wife to re-unite with him for the sake of their peace.
Here are her exact words to Andrew
WHO HURT ANDREW KIFEILIAA???
If this Lady in this photo is the One that heart broke this failed ex Radio presenter … we beg her amrudie because sisi wengine tunaumia juu ya hio Divorce 🤣🤣🤣 How can Kifee be hating on all Married people??? is this even Normal??? 🤣🤣🤣🤣🤣🤣 Priiisss Priiiisss let's all Come together and Beg Kibes allegedly Ex Wife to go back to him. Kifeee amechoka Kunyonga Monkey Sasa atajinyonga 🤣🤣🤣🤣🤣
Since leaving radio, Kibe moved to online platforms like You Tube where he has been sharing posts against feminism, which ironically touched on Diana's tender toes.