City Hoppa Overturns On Kenyatta Avenue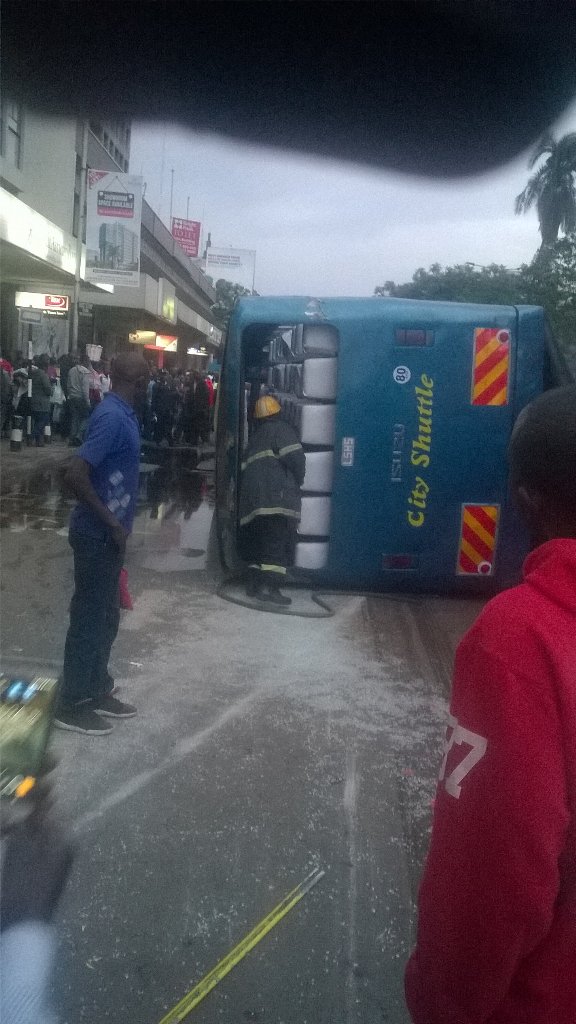 There was a traffic snarl for the better part of Wednesday early morning after a bus belonging to City Hoppa company caused an accident by overturning on the busy CBD road.
Motorists were asked to avoid the road as the injured sort medical care at the nearest hospiatl and health centres.
This comes after cries were flying over for the disbandment of NTSA, the body mandated to oversee road safety.
Under its watch, more than 350 people died in only 2017 month of December.
Accident in the CBD outside I&M Bank and ICEA building Junction. Citi Hopper bus ran lights and hit a small vehicle then traffic lights at high speed before rolling. pic.twitter.com/DiXA56LLC3

— Albie (@MisterAlbie) January 3, 2018
Comments
comments