Diamond's Bodyguard Could Be Squeezing Harmonize's Italian 'Jewel'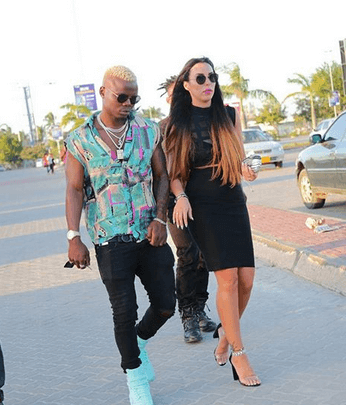 When Harmonize was entertaining Kenyans over the last weekend, his Italian assets might have been smashed during then.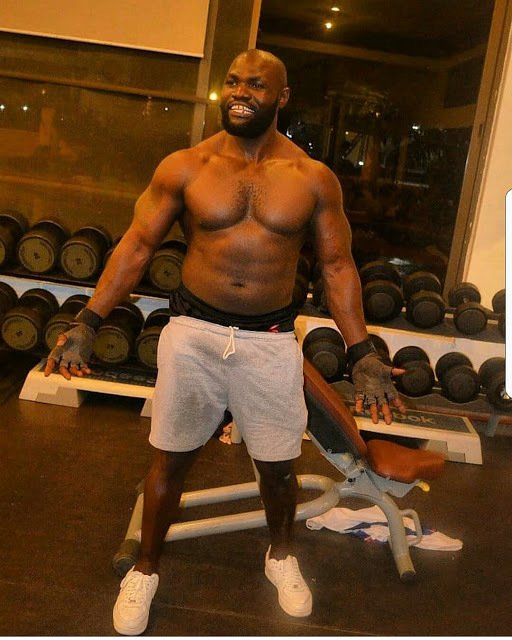 His wife, was trending in Tanzania from the fact that the lady was thought to be in company of Diamond's personal guard Mwarabu Fighter.
The romours fueled the old allegation that the two were silently dating each other.
The wife and the husband have so far went public and stated the romours were nothing to carry water with.
Sarah went first and stated as below
"I smile for the novels of Instagram hahaha really, I'm sorry for you but I'm not that kind of woman and as long as I stay with my man Harmonize there will not be other people in my life and I love him more than you can imagine. So if you want these kikki novels, go look for them on other pages… oh I forgot for all the PEOPLE who speak badly don't worry that I will come to look at you,"
The Harmonize went last
He posted Mwarabu Fighter's picture while in a gym work out, captioning it; "Mara 10 ningesikia @mbosso_ anakula mzigo ningemsubiri pale @thelifeclub_1 tarehe 13/5/ na #kipanga yani ile anaingia tuu….!!! nikamuulia hapo hapo sasa mtu kama huyu hivi unaanzaje hata kumuuliza mana hata kucheka kwenyewe kwa msimu jamani Mungu huyu daah…"
Comments
comments