Disturbed Lover Plans His Suicide Mission On Facebook Before Death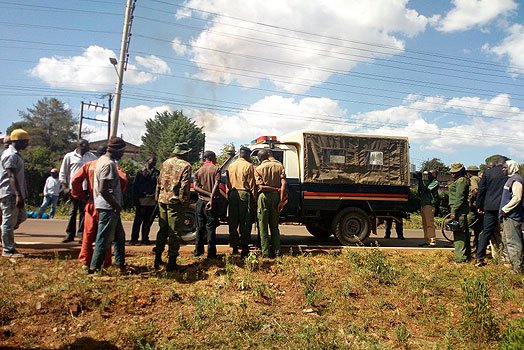 A young man aged 21 years old committed suicide in Kitale town after a quarrel with his girlfriend who had danced with another man in a clubbing event.
Gideon Simiyu is said to have hanged himself in Bidii ward at KCC area after his lover danced with another man at a local event where Uganda's music Idol Jose Chameleon graced the event.
His cousin Isaac Wafula was one of the first hand witnesses who got a disclosure on what was in the deceased's mind and heart.
Wafula says that the event happened on the eve of Christmas day where late Simiyu came home very annoyed, and went to a silent room.
On Christmas day, his plan for suicide was hinted on Facebook.
Still loading 2018!!! Ndaiona 2018 kweli – Will I see 2018

Walai naona nikibaki 2017- I will remain in 2017
Trans Nzoia West  police  boss Jackson Mwenga confirmed the incident saying that the body of the deceased was discovered hanging on a tree.
This comes after Facebook announced that they had launched a feature on their world wide app to track users planning to commit suicide and save them.
The feature's application remains one that would save lives of many users, if it will only be proved to be worthwhile on practice.
Comments
comments