Entries For DW Journalism Paid Traineeship Program Open For Application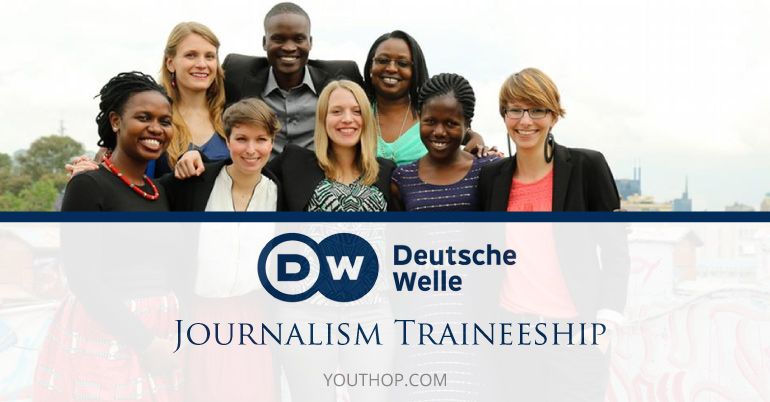 DW Journalism Paid Traineeship Program opened during the month of November and it will close at the end of January 2018.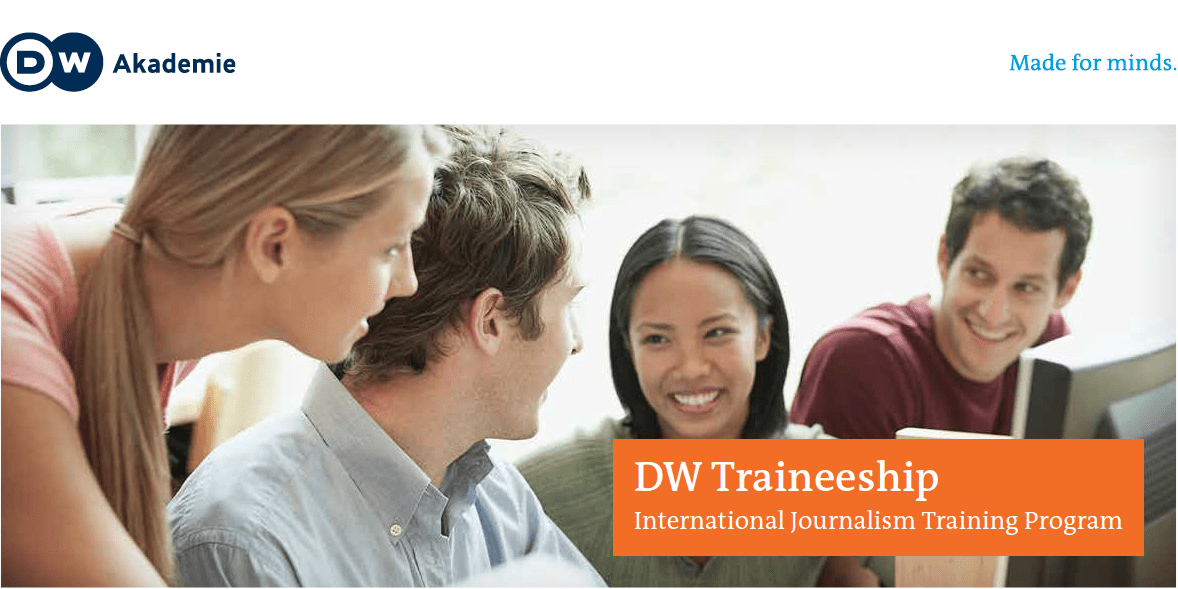 DW are looking for journalism trainees from all over the world who are interested in the international media new production and publishing.
Qualifications
Should be from a journalism or mass communication field who have completed his degree or diploma program.
The candidates are not only limited to the statement in above but can as well be from other fields such as technology/IT, economics or the sciences.
Candidates should be open-minded people full of creative ideas
. The program covers the range of skills a journalist of the future needs: TV moderation, multimedia storytelling, data journalism, social media and virtual reality – in seminars, workshops and of course the DW editorial offices and our correspondent bureaux in Washington, Moscow and Brussels. DW trainees are involved in long-term innovative, international projects and have been honored in past years with the CNN Journalism Award and the Grimme Prize.
Benefits
Candidates who will pass through to the next stage will enjoy the following benefits
A salary of 1600 euros (About Ksh.193,000)
Stay in Bonn or Berlin(Germany)
Entitled to Germany  public health insurance policy
DW will facilitate his or her visa processing procedures
An offer of full-time job for the successful candidates
Applications are open between December 1, 2017 and January 29, 2018. Applications can only be submitted via the online system.
Here is a link with all the information about the traineeship:
dw.com/traineeship
Comments
comments