Transcend media Looking For Social Media Manager

Transcend Media are looking for awesomeness in social media marketing.
This is a job application from an advert offer.
If you have got the following traits, then this is your job
Ambassadorial
Brand warrior
Chief amazement officer
Timeline overload officer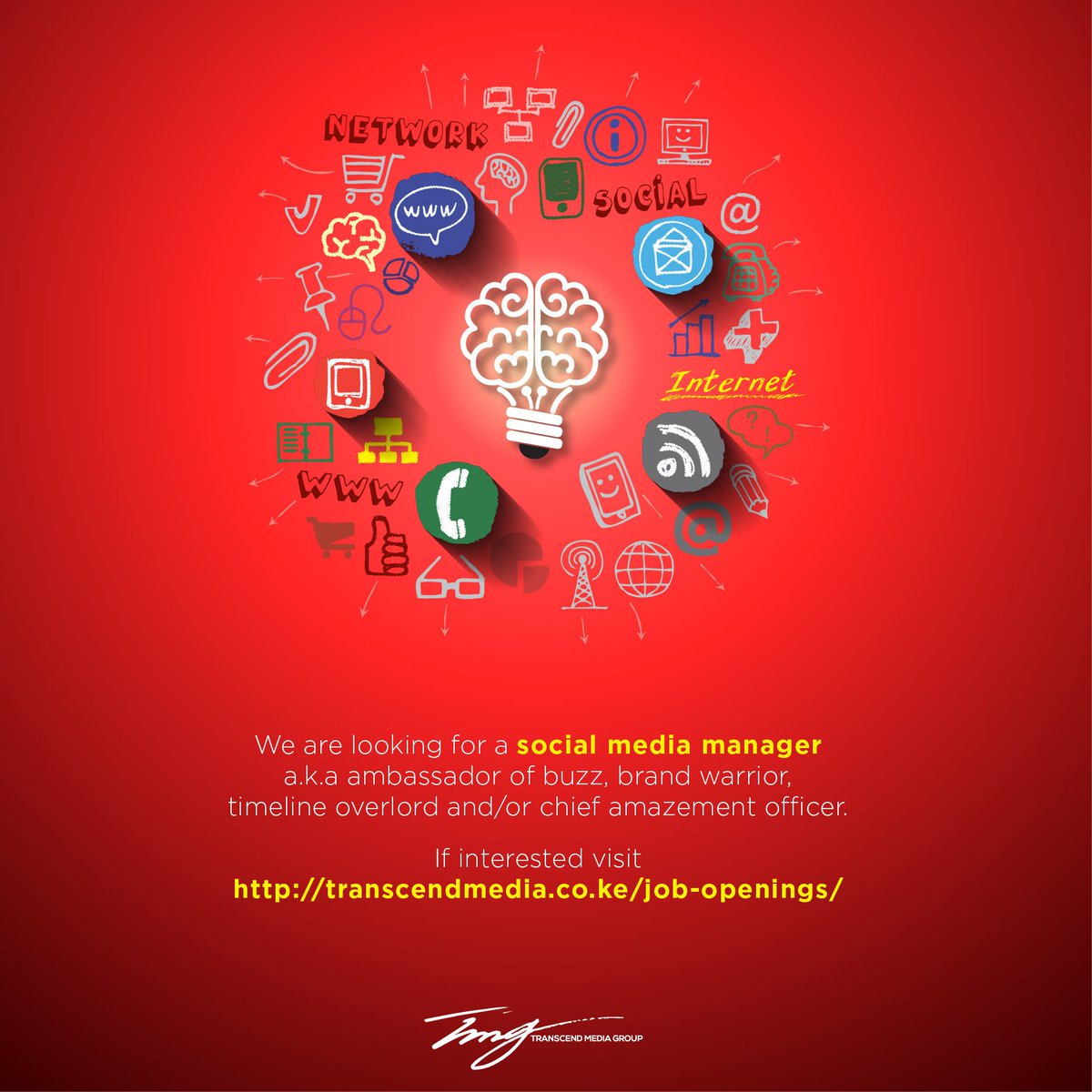 Minimum Requirements
Should have a Bachelor's degree in Communications, Marketing, Public Relations, IT, English or relevant field.
Proven work experience in a digital agency actively managing and working on social media channels – including but not limited to Facebook, Twitter, Instagram, Linked in, YouTube, Google+,  Pinterest etc.
Have proficiency in using union metrics like but not limited to Socialbaker, Hootsuite, Fanpage Karma, Tweetreach and ability to interpret website traffic and online customer engagement.
Have the ability to understand different brands and relay messages in relation to their core values.
Have proficiency in using Microsoft products; Microsoft Excel, Word, PowerPoint.
Excellent interpersonal and communication; written (editing and proofreading) and spoken skills.
Must have a cutting edge interest in social media and be up-to-date with the fast changing nature of social media and ensuring that new opportunities for engaging with customers are realized.
Be creative.
Attention to detail and ability to multitask.
Knowledge of digital/video media – Photoshop, Illustrator is an added advantage.
Comments
comments