Internship
Graduate Entry Level Opportunities Open At Equity Bank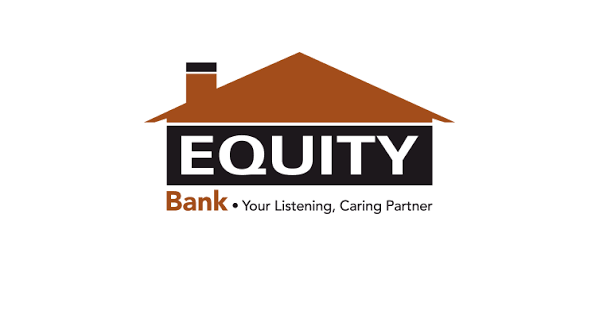 In line with enhancing career progression of staff and to support business growth, we seek to recruit a qualified, experienced, self-driven, highly motivated and passionate candidate to fill the following position in Retail Banking on Permanent and Pesionable terms
Reporting to the Business Growth and Development Manager in the branch, the Relationship officer Biashara Banking shall have an overall responsibility of promoting and marketing the Bank products and services effectively and professionally to maximize volumes, sustainability, and profitability.

He/she shall initially carry out the duties and functions of a micro credit officer as stated here-below.

Responsibilities
Drive growth of high-quality portfolio in specific branch/business units as per the set Targets.
Maintain Portfolio at Risk (PAR) as per Set Target.
Loan assessments/appraisals and Recommendations to the Branch Credit Committee/Head Office Credit Committee
Maintain High standards of customer service.
Ensure implementation/Compliance of Credit policies and procedures.
Actualize Sector Partnerships objectives and align to the Sector objectives,
Participate in development of Sector Products and reviews based on market needs,
Liaison with various Sector internal and external Stakeholders in the branch environment,
Sales & marketing of the Bank products
Doing any other duties as may be assigned by the Business Growth & Development Manager or Other line managers.
Skills
Mature personality
Excellent interpersonal skills and demonstrated conflicts resolution skills.
Strong training /coaching skills
Strong communication, presentation, and negotiation skills
Team player
Self-Driven, an eye for detail and capacity to meet strict deadlines while working under pressure with minimal supervision.
Strong analytical skills and problem-solving skills.
Culture sensitive
Individual Leadership skills, Excellent Planning and organizing skills.
Good knowledge of Microsoft office suite
Willingness to learn.
Flexibility and an ability to change focus areas when needed.
Self-motivated and a self-starter
Qualifications
KCSE _Mean Grade-C+
KCSE_ Mathematics-C+
KCSE_ English-C+
Bachelor's Degree in any of the following disciplines: Marketing, Business Administration/ Management, Education, Cooperative Management, or its equivalent
Age_26-32 years
Only Internal Staff will be considered for the role
Employee Type
: Regular
Job Level
: Entry Level
Schedule
: Full-time