Hard Life In Kenya Cannot Allow Her To Come Back! Pastor Mocked After He Failed To Resurrect His Wife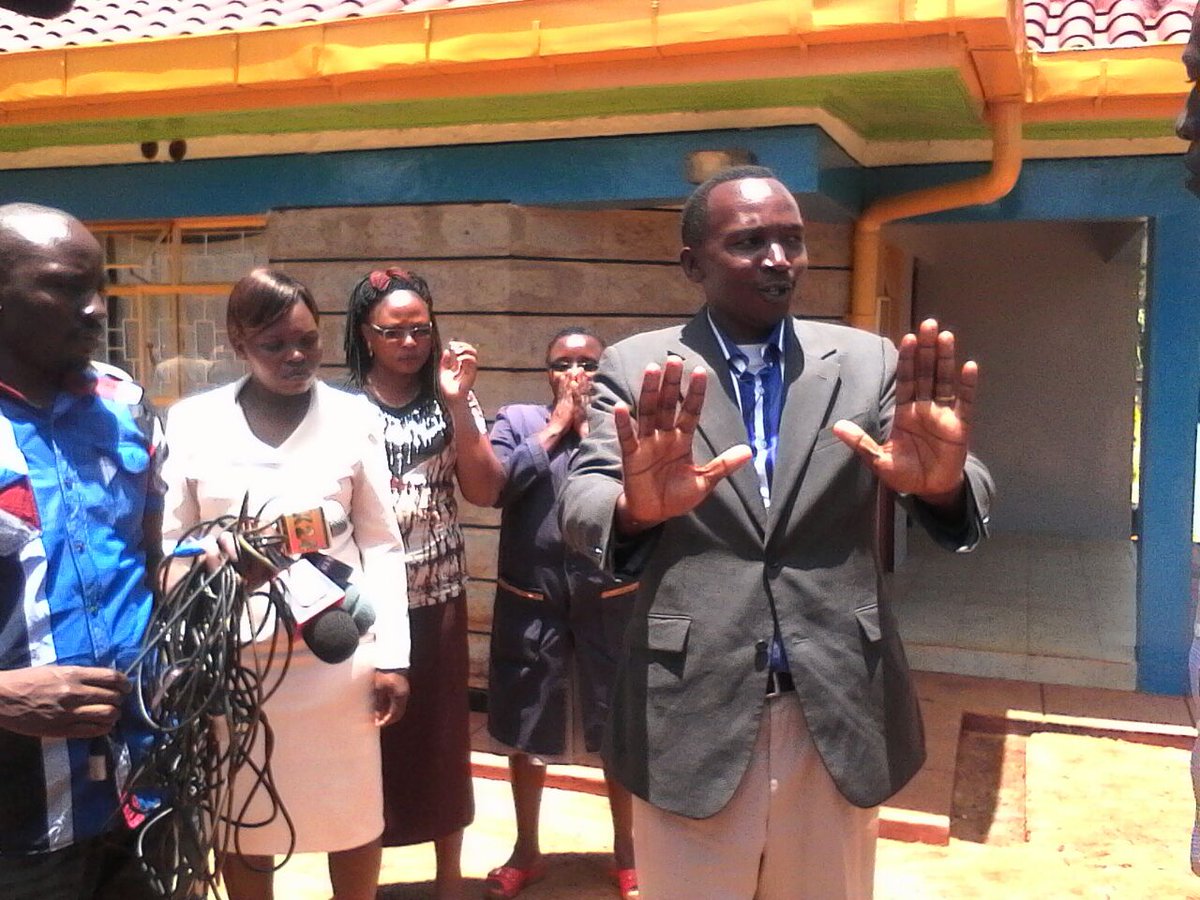 Apostle Robinson Karumba, alias Pastor Githumba was on a mission to bring back to life his dead wife since Sunday.
#PastorGithumba is now a trending topic in Kenya pic.twitter.com/K11tmw5j0E

— Eliud Njiru 🐶♻🔝 (@EliudNjirusky) March 29, 2017
He called on witnesses including the media to witness the resurrection, that never was to happen as expected.
After camping at a local mortuary for hours with his faithful flock, they prayed for her wife for a long time after morgue attendants had even offered to help them ferrying the body.
The father of four, whose wife was defeated by TB will have to take a bitter pill and just accept the situation as it is.
Social media could not stand his theatrics .
#PastorGithumba is disturbing the dead, the current economic conditions won't allow even Lazarus to rise again.

— OMWENYO THE GREAT (@Rowny_mukhwana) March 29, 2017
#PastorGithumba Camps at Gakwegori Funeral home, believes his wife who passed on Sunday will resurrect like Jesus did. pic.twitter.com/Igra4UqOFI

— Chris 🇰🇪 (@ChrisEvans024) March 29, 2017
#PastorGithumba man shall not live by bread alone. Since ugali imepanda bei hadi ikakua luxury. I wouldnt wish to be resurrected.

— Dennis Kithandi (@DKithandi) March 29, 2017
#pastorGithumba but the wife cannot resurrect with this tough times in kenya.the harsh conditions do not allow

— CASH BAIL OF 50,000 (@Obuchunju) March 29, 2017
#pastorGithumba is waiting for his wife to resurrect?. was she crucified? was she alongside two thieves?. kuuliza tu.

— CASH BAIL OF 50,000 (@Obuchunju) March 29, 2017