Interesting Facts As Liberia Decides Today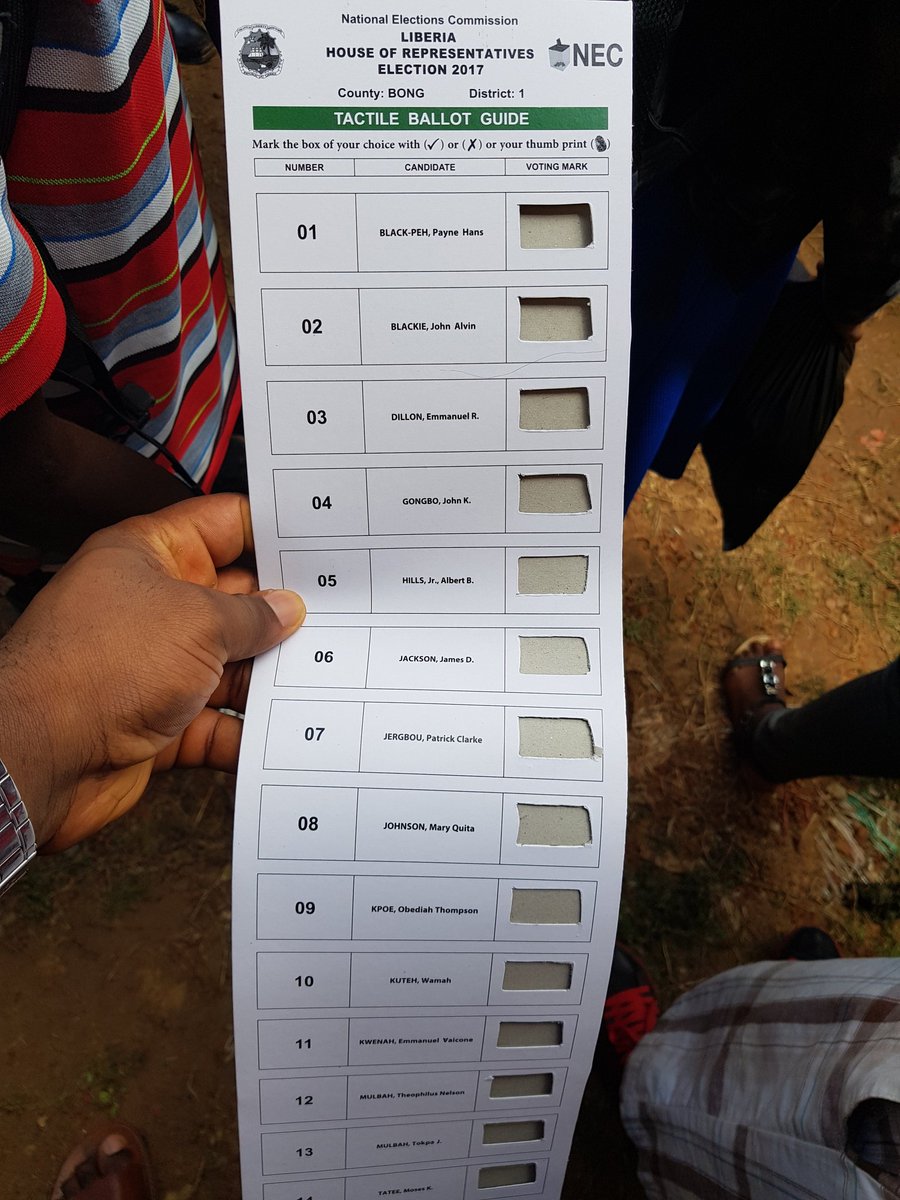 Even as Liberia moves to decide who will be their next president for the next half decade, as Kenyans we pray for peace and development of the entire Liberia irregardless of the decision they choose to make.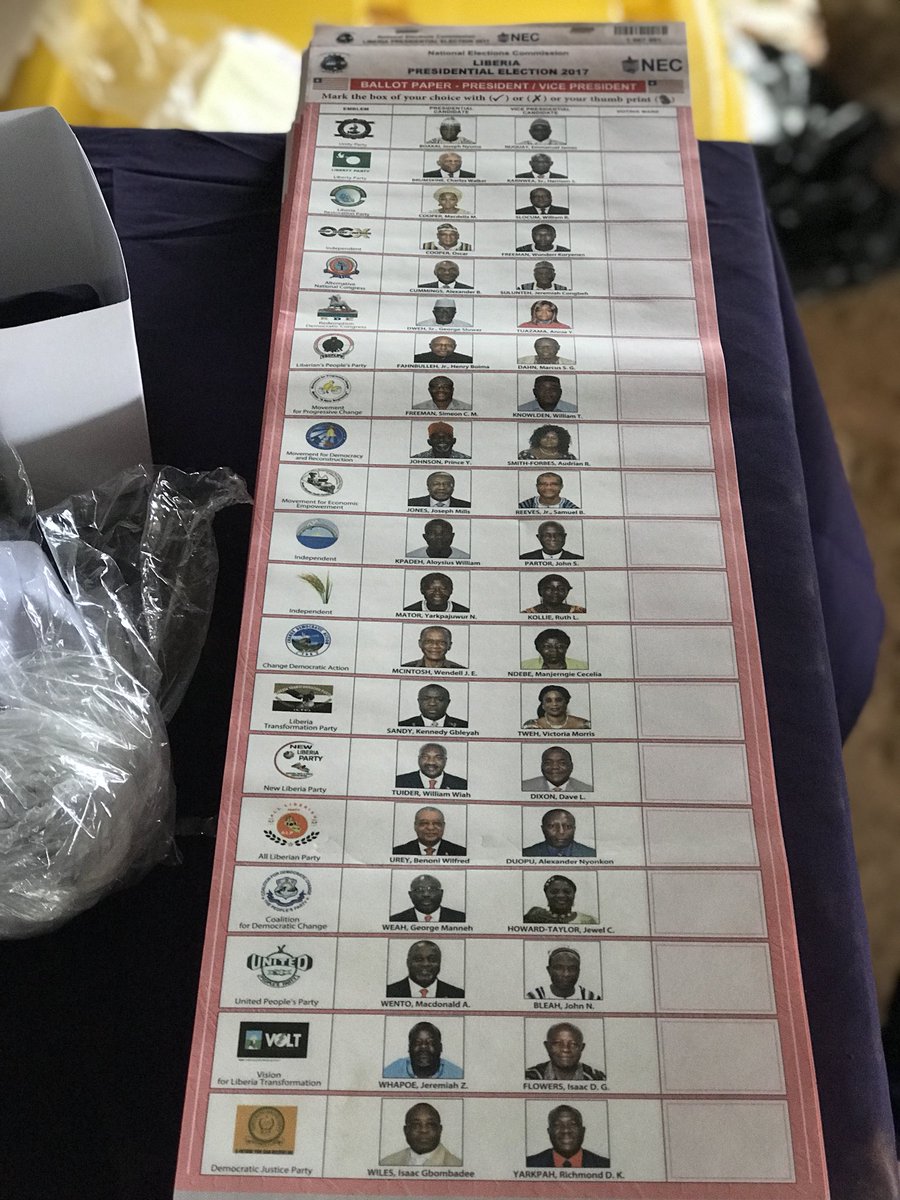 Kenyans too, are preparing for their fresh presidential election, which would come in a days time after the court annulled the just August 8th election.
We captured some interesting facts about Liberia presidential general election 2017 election
Unlike here in Kenya where the disadvantage have got a well stipulated help or assistance in voting, Liberia has tried to encourage voting from a secrete ballot by designing a tactile ballot paper for the blind
With this tactile ballot guide, the electoral com in Liberia is promoting the inclusion of visually impaired in elections #LiberiaDecides pic.twitter.com/e0KEMV1gi7

— #NotTooYoungToRun (@DSamsonItodo) October 8, 2017
The ballot paper, is long enough, because of the unprecedented 20 presidential candidates, here in Kenya, IEBC was forced to cut the list to 8 so as to ease its operations
Longest presidential ballot I've ever seen in my life, 20 candidates running for president. A re-run is likely. #LiberiaDecides pic.twitter.com/Ir3p0lFXjd

— Fatu (@fatuogwuche) October 10, 2017
The current president, who was a woman, bowed out of the election process just about on the material day, something usual especially if you are a sitting head.
In Liberia to cover the elections, as Ellen Johnson Sirleaf, Africa's first woman president, bows out. #LiberiaDecides pic.twitter.com/dN9m0Q6Fua

— Ruth Maclean (@ruthmaclean) October 5, 2017
Weah, former EPL player is also in the race, known for winning a Ballon dOR and playingg for Chelsea by then mid 1990s
Voting is underway in #Liberia in a crucial presidential election. George Weah is one of the front-runners. #liberiadecides pic.twitter.com/TEtsz3QIky

— Juliet Bawuah (@julietbawuah) October 10, 2017
Liberia is a country in West Africa, bordering Sierra Leone, Guinea and Côte d'Ivoire. On the Atlantic coast, the capital city of Monrovia is home to the Liberia National Museum, with its exhibits on national culture and history.
10 facts and figures about #LiberiaElections2017! #LiberiaDecides pic.twitter.com/MTzK9MY8hQ

— African Elections (@Africanelection) October 9, 2017
Around Monrovia are palm-lined beaches like Silver and CeCe. Along the coast, beach towns include the port of Buchanan, as well as laid-back Robertsport, known for its strong surf.
Comments
comments