Internship
Internship Opportunity Open At Defenders Coalition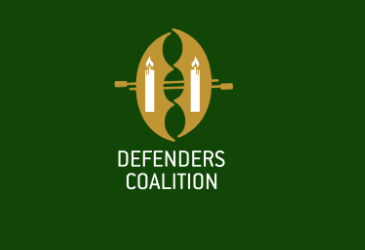 The Defenders Coalition which is the National Coalition of Human Rights Defenders–Kenya (NCHRD-K) is a national organization incorporated in the Republic of Kenya as a Trust. Its mission is to strengthen the capacity of human rights defenders (HRDs) to work effectively and to reduce their vulnerability to the risk of persecution, through protection, capacity building, and advocacy for a favourable legal and policy environment.
Established in 2007, Defenders Coalition is the only national organisation that works primarily for the protection of HRDs. To compliment the work of the three programmes within the organisation, the Defenders Coalition seeks to recruit suitable candidates for the position of Programmes Intern. Reporting to the Programmes Officer assigned, the
Programmes Intern will be responsible for:
1. Actively participating in the implementation of the Defenders Coalition activities under the direction and supervision of the Programme Officers.
2. Conducting research in the various Defenders Coalition 's programme areas
3. Assisting in logistical planning for meetings and trainings
4. Assisting in communication of the Defenders Coalition to partners via various platforms
5. Representing Defenders Coalition in meetings and partner activities
6. Preparing timely reports as per stated guidelines
7. Monitoring and documenting cases or incidences of violations of human rights defenders' rights.
8. Undertake case assessments for clients under the Protection Programme
9. Assisting in administrative functions as will be assigned
10. Participating in fundraising efforts together with programme staff.
11. Any other relevant duty as may be assigned by the supervisor
Qualification
• Hold a Bachelor's degree in relevant Social Sciences from a recognized University
• Demonstrate commitment to and interest in human rights and human rights defenders issues/work.
• High analytical skills and ability to conduct research
• Demonstrate understanding of national, regional and international framework for the protection of HRDs
• Demonstrated knowledge and experience in designing and executing communication interventions on
governance and human rights issues
• Hands on experience in IT skills including working with website updates and social media
• Ability to draft documents including reports, policy briefs, concept notes
• Excellent communication and organizational skills: verbal, writing and presentation skills;
The Applicant should possess the following attributes:
• Strong attention to detail
• Proactive problem-solving skills
• Self-motivation and ability to work independently, in a team and under pressure
• Commitment to diversity
• Ability to be a team player
Duration of internship:
The engagement shall be for a period of three (3) months with possibility of extension.
Remuneration:
Defenders Coalition will provide a stipend for the duration of the internship.
Application deadline:
The application deadline is 30th November 2022
How to apply:
If you would like to be considered please email your CV including three (3) contacts of referees and a brief
covering letter highlighting your key skills and your availability to [email protected] indicating on
the subject line "APPLICATION FOR INTERNSHIP"
Cover letter should be addressed to:
The Secretariat
National Coalition of Human Rights Defenders of Kenya (NCHRD-K)
P.O. Box 26309 – 00100 GPO, Nairobi.
Download Call for Applications here