Entertainment
Kenyan Actor Lenana Kariba and Wife Helen Celebrate the Arrival of Baby Ava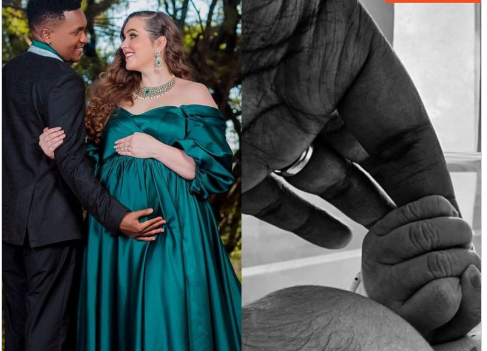 Celebrations are in order for Kenyan actor Lenana Kariba and his wife, Helen, as they joyously welcome their first child into the world. The couple, who had previously shared their excitement about expecting a baby girl, are overjoyed to announce the arrival of their daughter, Baby Ava.
Lenana Kariba, known for his exceptional talent and captivating performances, tied the knot with Helen in a beautiful ceremony held in September 2021. The couple exchanged vows on the picturesque Caribbean Island of Antigua, shortly after Lenana's heartfelt proposal.
Friends, family, and fans have flooded social media with messages of congratulations, showering the couple with well wishes and blessings as they embark on this new chapter of parenthood.
Lenana Kariba's remarkable acting skills have endeared him to audiences both locally and internationally, making him a prominent figure in the Kenyan entertainment industry. With the arrival of Baby Ava, the couple's happiness knows no bounds, and they are eagerly embracing the joys and challenges of parenthood.
As Lenana Kariba and Helen embark on this incredible journey, the nation joins in celebrating the precious gift of new life and sending warm wishes to the proud parents. Congratulations to Lenana Kariba and Helen on the arrival of Baby Ava, a bundle of joy who is sure to bring endless love and happiness to their lives.