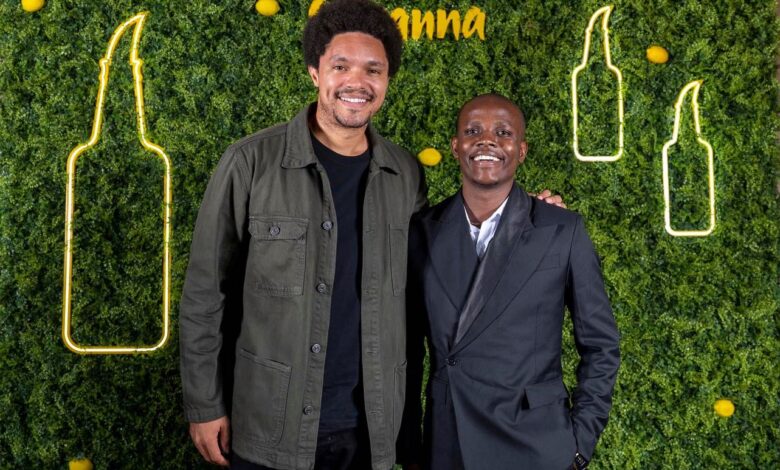 Popular Kenyan comedian Crazy Kennar is over the moon after meeting his idol, South African comedian and TV host Trevor Noah. Kennar, who is currently in South Africa for a comedy tour, shared photos of his meeting with Noah on social media.
In the photos, Kennar can be seen posing with Noah, who is smiling and giving a thumbs up. Kennar is also smiling and looks visibly excited to meet his idol.
Kennar's fans and fellow celebrities were quick to congratulate him on meeting Noah.
Kennar is a rising star in the Kenyan comedy scene. He is known for his witty and relatable sketches, which he often posts on social media. He has also appeared in several TV shows and movies.
His meeting with Noah is a major milestone in his career. It is a testament to his hard work and dedication to his craft.
Kennar is an inspiration to many young people in Kenya. He shows that it is possible to achieve your dreams if you work hard and never give up.
He is sure to continue to make waves in the comedy world in the years to come.