Kenyans Beat Tanzanians In Memes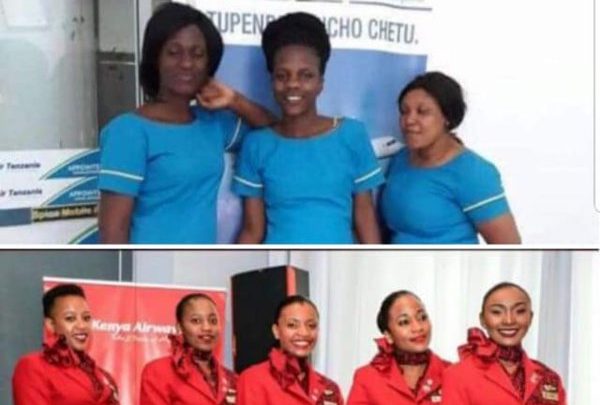 KOT better called Kenyans on Twitter used memes which were sarcastic, meant to show why Tanzania is 'behind' on grounds of civilization as compared to Kenya.
The memes where comparing one scenario in Kenya with its less valued in Tanzania.
This is not the first time, KOT were fighting with Tanzanians on Twitter using memes. On many occasions it has happened.
But their war is more less a win win situation since there are no referees.
The best comparison is like the story of the Elephant and Hippo both on the opposite sides of the hill, trying to wrestle in a tag of war, the hare is at the pick of hill, pretending to be on the opposite.
Who wins on this case?
Enjoy the memes below
#TZvsKE pic.twitter.com/MKqzxCJ4Af

— LENKOIS (@MtuPombe) September 12, 2018
— arr tur (@allaholls) September 12, 2018
In Tanzania when you try to speak in English #TZvsKE pic.twitter.com/pRLS92plmU

— Saleem 👽👽 (@SaleemMumo) September 12, 2018
Kenyans replying to #TZvsKE you idle guys and we have 100 million issues to handle. Tanzanians are talking about Make up and nails and we are on Fuel, corruption and other important issues. Lets focus. #agrinutrionke

— Martin Mwangi (@MartinKellmen) September 12, 2018
Kenya fighting corruption like 😂😂#TZvsKE pic.twitter.com/bmIMb0FhiE

— Shaban Salehe Besho (@ShabanSalehe) September 11, 2018
#TZvsKE
My Fellow Tanzanians:
Did You Know That Diamond's Lips Are Bigger Than Our Economy?
I Think We Should Know 😒😒 @jaliluzaid pic.twitter.com/WLa4muIu8c

— Mkoloni Mweusi (@Mcraymunnah) September 11, 2018
Please don't fight in English #TZvsKE because the fight will be over before it even starts..😂😂 going to bring popcorns

— Winnie254 (@mayyanna1) September 12, 2018
Air Tanzania VS Kenya Airways. #TZvsKE pic.twitter.com/sVzrKtDN7O

— Jalilu Zaid (@jaliluzaid) September 11, 2018
After the speaker banned women mps in Tanzania from putting on makeup #TZvsKE pic.twitter.com/9mfEfIP9UU

— John James (@johnyyjames) September 12, 2018