Mwai Kibaki, was one of the Raila Odinga's close and big political rivals who got an opportunity to dine and shake hands with the leaders of the opposition.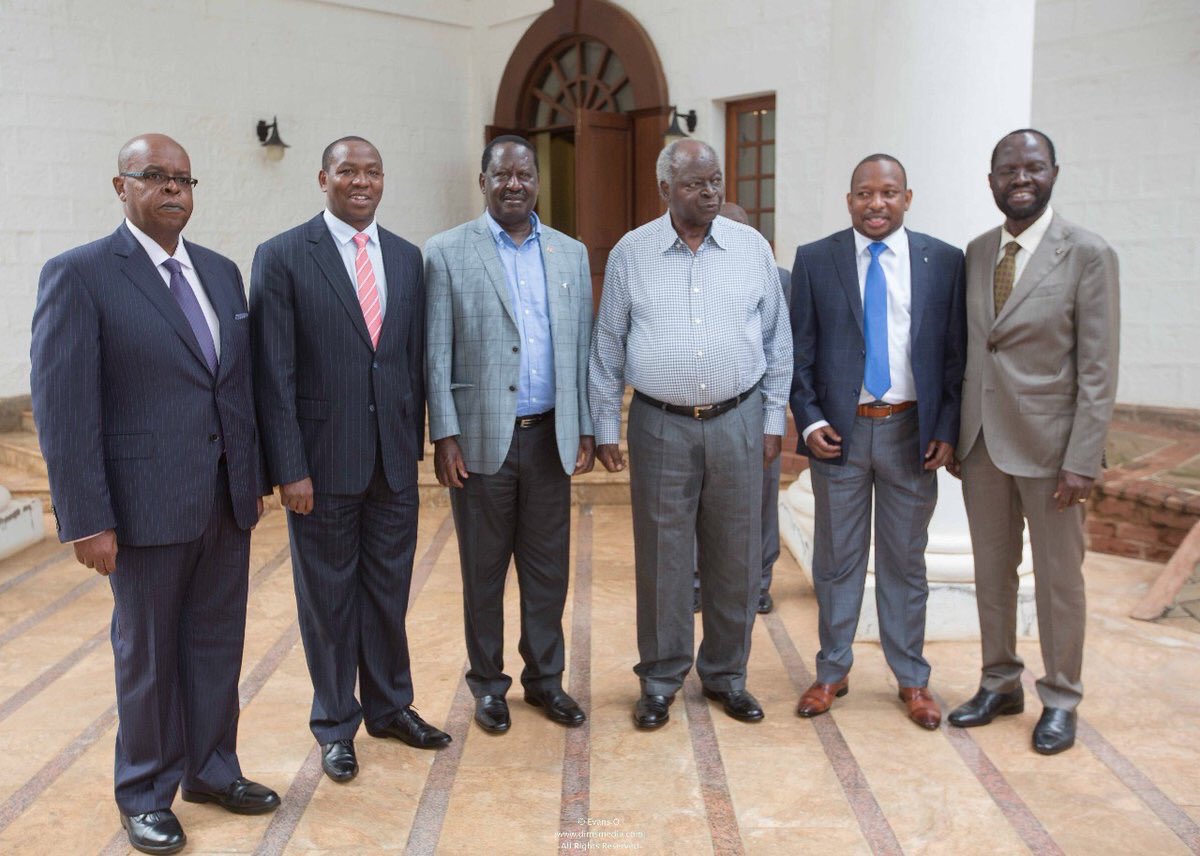 It what has become as part of his culture, Raila's infectious hand began with Uhuru Kenyatta, Daniel Moi among other political rivals.
But a group photo, which Raila Odinga is pictured in revealed that Mwai Kibaki was not rightly dressed up as some of his drinks might have spilled on his trouser.
But his press team went ahead with such dirty photos.
When your team rushes to post every photo of your escapedes online, you get such embarrassing scenarios. But I will never forgive Mwai Kibaki for 2007. He took this country to the lowest point in history. LOWEST!!! pic.twitter.com/G1PpIixQIs

— Robert ALAI, HSC (@RobertAlai) April 20, 2018
The issue brought up mixed reactions on social media
If you can't afford to overlook such a normal issue that we all know comes with age, you should be crying to God to give you wisdom….yes wisdom is all what you need. Shame on you Alai

— Eric Gichuru🇰🇪 (@gichuru_eric) April 20, 2018
Respect old age…hujui utaakaje ukizeeka…funda…ignore such things ja Nyando

— Dancun Ojijo Oyieko (@OjijoDanOyieko) April 20, 2018
What's wrong with everyone? Kibaki is old and sickly of late. Why focus on such non issues? You never know what it takes his family to just make him presentable for you. That's too low!

— King Fred Asira (@FredAsira) April 20, 2018
Shame!! he's old urggg…. Let the man be

— Rogic _oos (@rogic_oos) April 20, 2018