Man Marries 3 Women At Ago, 2 Were Siblings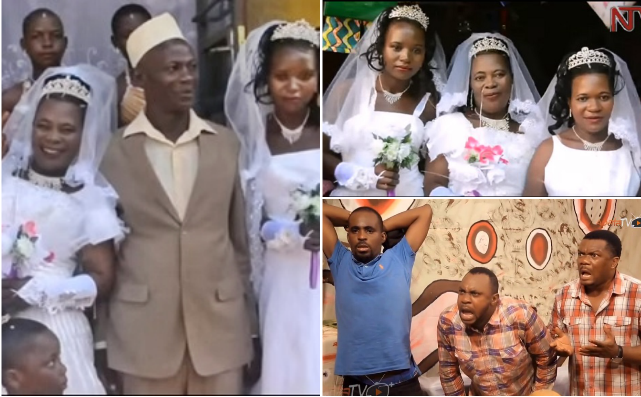 A bold Ugandan aged 50 years married two sisters and another wife all at the same time of the day.
Mohammed Ssemanda the man in question is a local food vendor in Kasenyi landing site, a district of Kampala in Uganda.
"My wives are not jealous against each other. Good enough, each one has got a home and I promise to work harder and support them," he said.
Salmat Naluwugge is his first wife and she is aged 48 years old, the two have been together for more than 20 years. They have 5 kids together.
While the other two wives are much younger.
Second wife is 24-year-old, Mastulah and the thrid is 27-year-old, Jameo Nakayiza.
The first wife thanked her husband for such collective shared love.
Naluwugge said: "I thank our husband for marrying us all at once, a sign that will not discriminate or sideline any of us." 
Comments
comments