Mandela Golden Replica Hand Sold For 1 Billion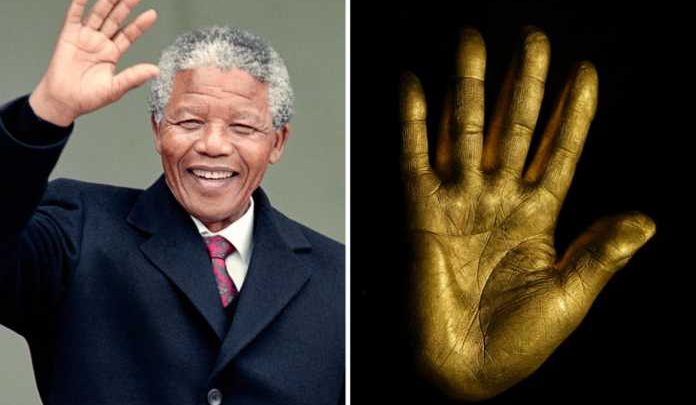 The firm said it planned to launch a world tour of "Golden Hands of Nelson Mandela" to educate young people about the life of the anti-apartheid icon. This is the first time that Mr. Mandela's artifacts sell in bitcoin.
Mandela died in 2013 at the age of 95 years. It had become a global brand, with entrepreneurs and artists taking advantage of its name. Duncan, who now lives in Canada, bought the molds of the Harmony Gold mining group in 2002 for around  Ksh.3,100,000.
Half of the money paid to Harmony Gold was destined for charity, but it's unclear if that happened, reports the Bloomberg news agency. Harmony said he had provided Mr. Duncan with the necessary documentation to verify the provenance as requested by his lawyers, but he declined to comment on what happened with the donation.
The molds weigh around 9 kg, include the hand, palm and fist of Mr. Mandela and are part of a collection destined to mark the years that the former president spent in prison on Robben Island. It is believed that the artifacts are the only ones left in the world.
Arbitrade has paid Duncan a bitcoin deposit that has been converted to Ksh.5,000,000, and the rest is expected to be paid in quarterly installments of at least Ksh. 200 million. Thus, Arbitrade must launch an initial offer of currencies and plans to extract its own cryptographic currencies and exchange others.
For his part, the company's president, Len Schutzman, told the news agency that he will support his entire virtual currency with a percentage of physical metal, such as gold.
The net amount would be something close to Ksh.1billion
Comments
comments