Miguna Miguna Forms New Opposition Party, Declares Hunger Strike Ahead Of His Return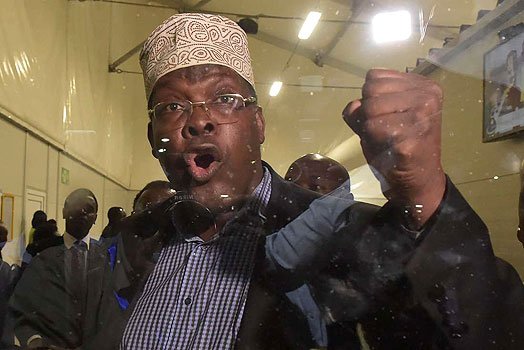 Self made NASA general Miguna Miguna postponed his dramatic return to Kenya which had been made to be on 16/05/2018.
The political activist who is in Canada blamed the government for not facilitating his ease return.
On social media, which seems to be his major communication channel, announced that National Revolutionary Movement of Kenya (NRMKe) would be the official opposition party.
He also declared a hunger strike, few days ago a Kenyan from Kisumu region had gone on hunger strike again on grounds of poor treatment of no nonsense Miguna Miguna by the Kenya government
PRESS RELEASE
FOR IMMEDIATE RELEASE!
Wednesday, May 16, 2018.

In view of the refusal by the Department of Immigration to issue me with a valid Kenyan passport and facilitate my unconditional re-entry into… https://t.co/2tFmFH2ABW

— Dr. Miguna Miguna (@MigunaMiguna) May 16, 2018
Comments
comments