What Nyakundi Has Taught His 'Stingy, Broke' Gents With #NyakundiSaidNo Hashtag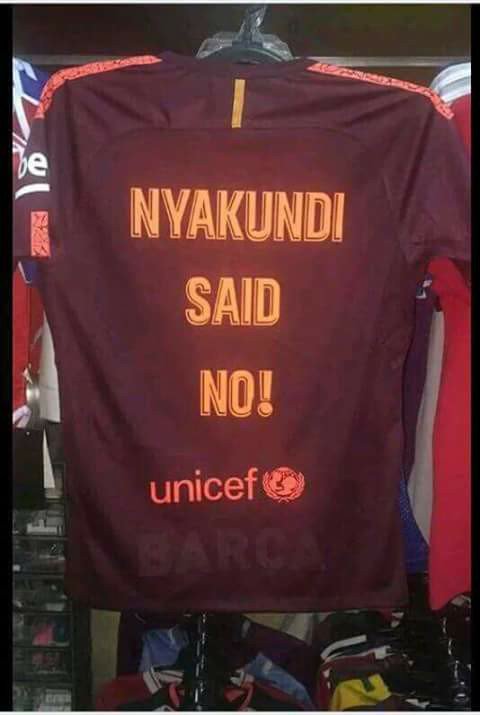 Cyprian Nyakundi is one of the Kenyans with a mammoth of followers on Twitter and on Facebook. On Twitter he has an overwhelming 1.26 million followers, only President Uhuru Kenyatta  2 million, DP William Ruto ,NASA leader Raila Odinga 1.5 million and Larry Madowo 1.3 have more than him.
This means he is very influential, however his topic may be boring or viral.
In the past few weeks, he began rather a rare campaign, it what looked like a joking agenda. To advocate for the boychild.
His argument was what has been becoming a cliche in the mouths of any other child activist. That the girl child was being empowered at the expense of the boychild. Something that had already stated showing its side effects.
The campaign was so intense after it was sparked by the recent KCPE results , where very few boys made it to top 10 best students nationally. Even so a girl was at the top with a boy coming only at number 4.
The campaign, has rather take a joking lane, and what you see is just another source of entertainment .
Mad respect @C_NyaKundiH #NyakundiSaidNo pic.twitter.com/IvKI4um1z4

— Dawkins Omondi (@kins254) December 5, 2017
@Jenny_Audiger is trying to destroy the boychild including Raila but guess what, #NyakundiSaidNo pic.twitter.com/NDGIHEPGcB

— Lord Kiptanui (@enock_kiptanui) December 5, 2017
@C_NyaKundiH #Nyakundisaidno Mr. President sir, talk to this one pic.twitter.com/xuh2frhpmt

— iKenyan ▶️ (@everykenyan) December 5, 2017
The movement to full financial equality starts #NyakundiSaidNo pic.twitter.com/eHd6d72xKN

— MC Pipita (@mcpipita) December 5, 2017
😂😂😂 Tuseme Nyakundi has better economic policies than Uhuru Kenyatta? I read somewhere that Kenyan men have saved Ksh 500M the past one week. 😭😭😭😭😭 #NyakundiSaidNO

— Eric (@amerix) December 5, 2017
This means they are feeling the crunch. Dear boychild do not relent just say #NyakundiSaidNo pic.twitter.com/qK5y5NhPZV

— MC Pipita (@mcpipita) December 5, 2017
@C_NyaKundiH the boy child needs to know from a young age…#NyakundiSaidNo pic.twitter.com/xBCkZmunAg

— Mwariri (@Mwariri_M) December 5, 2017
Comments
comments