Old Man Humbled With A Twitter Challenge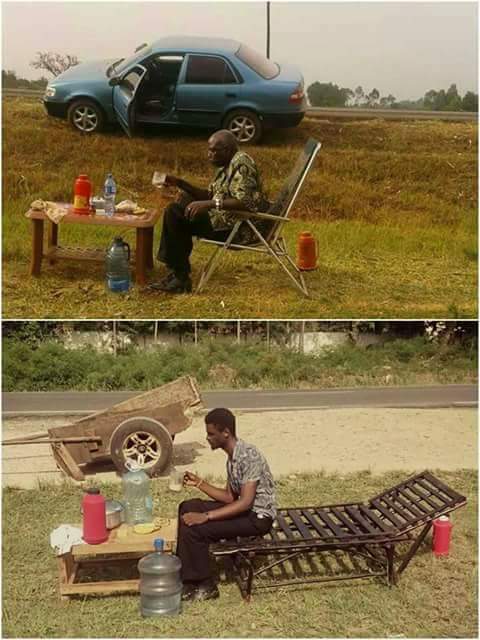 An old man on his journey, decided to take some lunch before he could proceed. Then someone took his pictures and shared them online
The pictures melted the hearts of many social media users, who thought that the Mzee was living in some other world before them.
But one Kenyan has decided to put on a mask and pull a challenge, melting the hearts of many with the social media pull.
The guy who pulled the challenge in the photo is not new in the social media, he seems to be tapping a new form of comedy.
Apparently, this is his second memes challenge, his first came in the first week of January 2108, where he did a Twitter challenge for the Kenyan Hollywood based star Edi Gathengi. See below
This is why I love Kenyans #EdiGathegiChallenge creativity at its best..😃@KoinangeJeff @iamedigathegi #JKLive pic.twitter.com/woPEo0MQ1g

— John N Kiome (@NKiome) December 28, 2017