Nairobi Women Rep Esther Passaris move to create a cycling city is ironically driving on looking men crazy.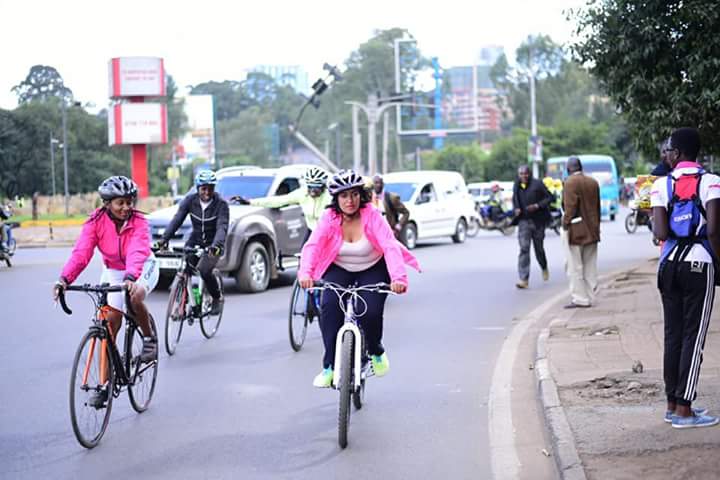 With her tight and close fitting cycling kit, the 55 year old mother of two might be having cyclists behind her who are just chewing her with eyes (Kukula kwa macho).
Recently she downed her Parliament hairstyle with a bridal look.
Lately she has been looking like a packet of sugar without mercury.
The next time she is cycling to parliament, let her watch around herself. She might be in company of the famous city hyenas!