Phone Snatcher Treated To Own Medicine After Failed Theft Attempt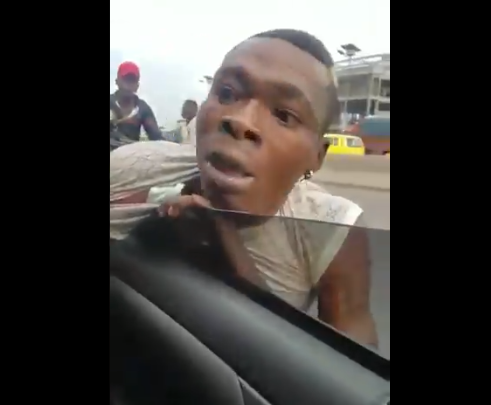 A phone snatcher was screwed up himself when he tried to steal a phone from car occupants.
The young man, who allegedly tried to snatch a phone from the car, was caught up on his unlucky day when his hand was held firmly by the said victims.
From the video doing rounds, he is seen keeping up with the speed of the car, as well as receiving blows and slaps from the angry victims in the car.
His hand is held firmly from inside the car, as he begs for forgiveness.
The video is however not Kenyan, but depicts the struggle passengers go through while navigating across areas dominated by phone snatchers.
Comments
comments