Albanian TV anchors are always braless to boost the audience on Zjarr TV, this is according to viral information circulating on social media.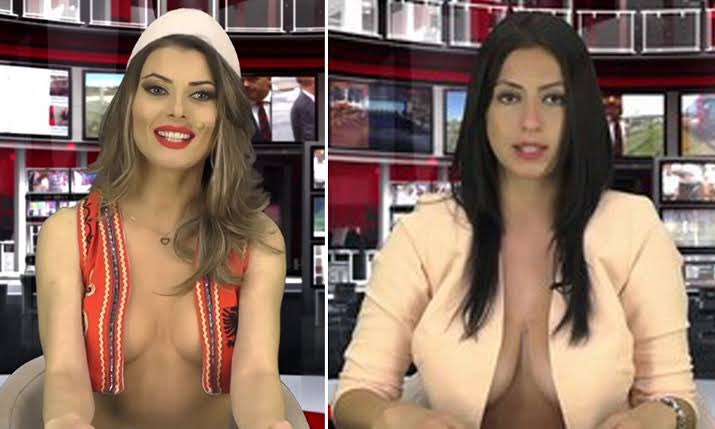 Photos seen on Twitter by YVK shows the anchors in skimpy tops with their bras seemingly half covered.
The channel, is allegedly aiming to boost the viewership of the TV using half naked anchors who are also young, hot and sexy.