Police Arrest Bongo Star Diamond After Carelessly Posting Nasty Video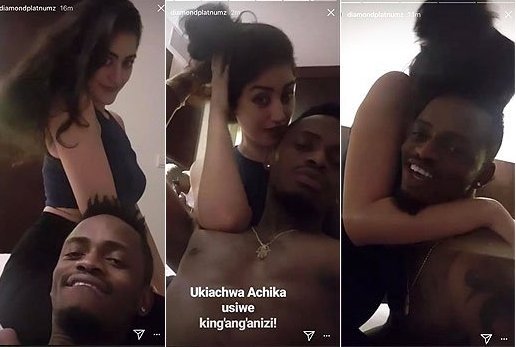 Tanzanian bongo idol Diamond was arrested on Monday April 2018 on 18th after he shared explicit video.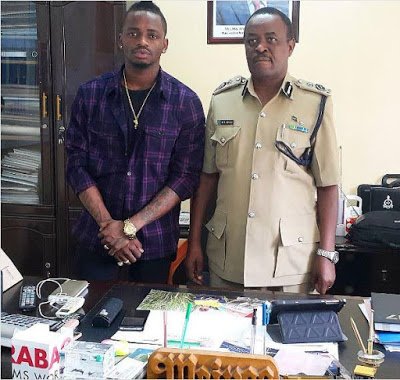 The Minister of Communication Dr. Harrison Mwakyembe confirmed his arrest while speaking to the Tanzanian parliament.
"Tulitunga sheria mwaka 2010 lakini tulikosa kanuni za kuweza kubana hasa maudhui upande wa mitandao, tumeshatunga hizo kanuni na sasa hivi hizo kanuni zimeanza kufanya kazi. Kuna baadhi ya wasanii wetu ambao walianza kufanya uhuni uhuni ndani ya mitandao ya kijamii jana tumeweza kumkamata msanii nyota Tanzania Diamond na tumemfikisha polisi na anahojiwa kutokana na picha chafu alizozirusha vile vile inabidi hata binti Nandy naye akamatwe ahojiwe," said Dr Mwakyembe in Swahili.
The two videos he posted, he was with his baby mama Hamisa Mobeto and a Caucasian lady.
Diamond with his huge fame, has been criticized and many if not all have wondered why he is dusting his image so fast especially in the onset of 2018.
Diana Marua, Bahati's wife, was one of the Kenyan celebs who went public to shame Diamond careless acts
Comments
comments