2 Km Naivasha Fault Lines Rekindles Africa Separation Debate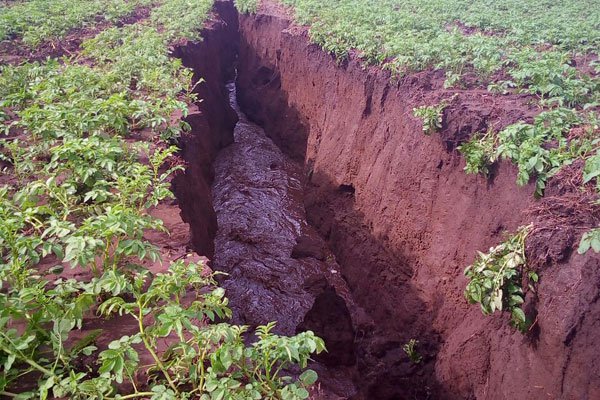 Over the past two weeks, a major fault line was experienced in Mahi Mahi-Narok road along the rift valley territory.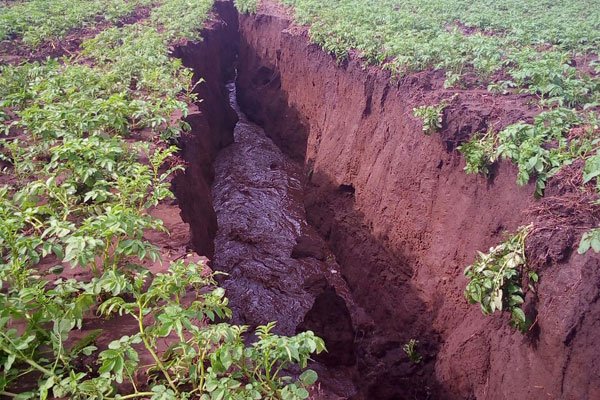 This news send a strong message out to those who believed in evolution theory, sparking claims that Africa could separate courtesy of Somali plate which was seemingly drifting away.
A similar situation has been recorded in Naivasha, where a fault line cut deep for as long as 2Km long in a potato farm.
Even though the two incidents happened during heavy rains in the country, the manner in which they did occur seems to remove blame on the heavy rains.
Comments
comments