PSG's Win Overshadowed By Open Scuffle Between Neymar And Cavani On The Pitch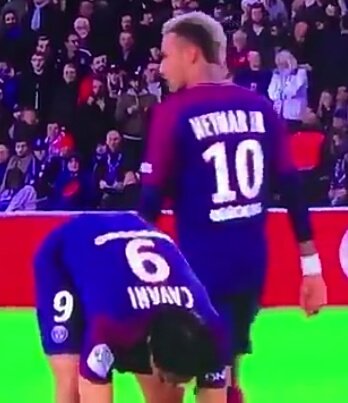 When PSG won Lyon game to two goals to nill, that was not the news, the news was how Neymar and Cavani argued openly on two occasions during the match, despite the fact they are all forwards of the same club.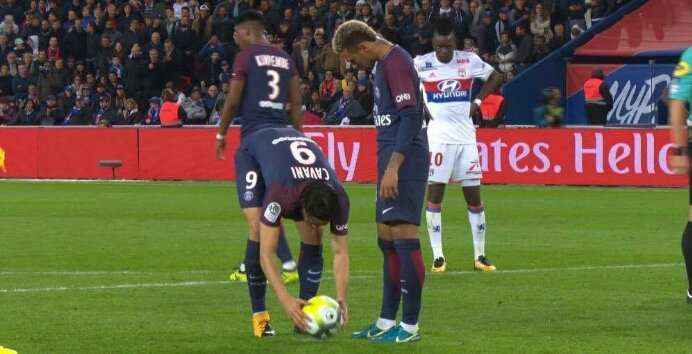 It all started by Edison Cavani who won the penalty and went ahead to take it, but no, Neymar Junior was also more than ready to take the same piece, but Cavani won the penalty kick, which was later saved by Lyon keeper.
The second scenario, was when a free Kick on the edge of the opponent's box was supposed to be taken, Even though Dani Alves gave the ball to Neymar, Cavani had come for the free kick too.
Check the videos below
Dani Alves has to babysit Neymar. Because of that, he's ruining his relationship w/ Cavani. The kid is all trouble. pic.twitter.com/1W3CnJVteK

— #14 (@LaCroqueta6) September 18, 2017
Neymar: "I want to take the penalty!" 😡
Cavani: "Do I look like Messi" 😂
(via @goal) pic.twitter.com/w92PweTBNo

— 101 Great Goals (@101greatgoals) September 18, 2017
Here is what their head manager had to say to local media stations in France.
"I have told them to sort it out between themselves," said Unai Emery
"The penalties are to be struck by a few players, one is Cavani and the other is Neymar.
"It takes a gentleman's agreement on the pitch to take the penalties. Afterwards, we will arrange internally for the penalties, because I think both are able to score them, and I want the two to alternate in this exercise.
"If there is no agreement, I will decide. I do not want it to be a problem for us
Comments
comments