Radio Citizen Crew Entertain Revelers At Tom Mboya Labour College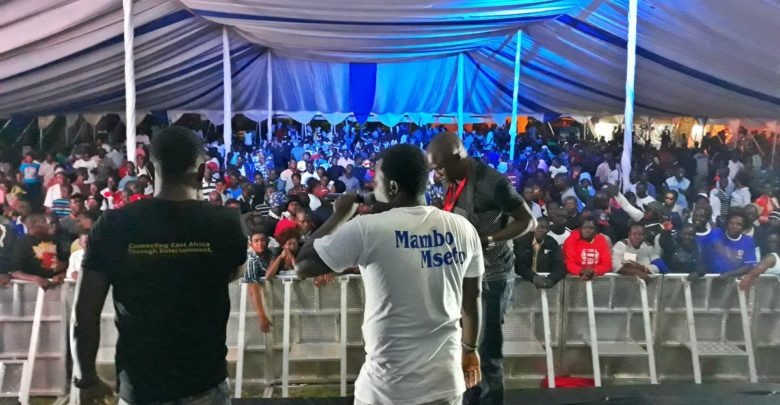 Yesterday Kisumu party-goers were served with a menu rich in Rhumba music from their favorite Radio Citizen presenters and radio hosts.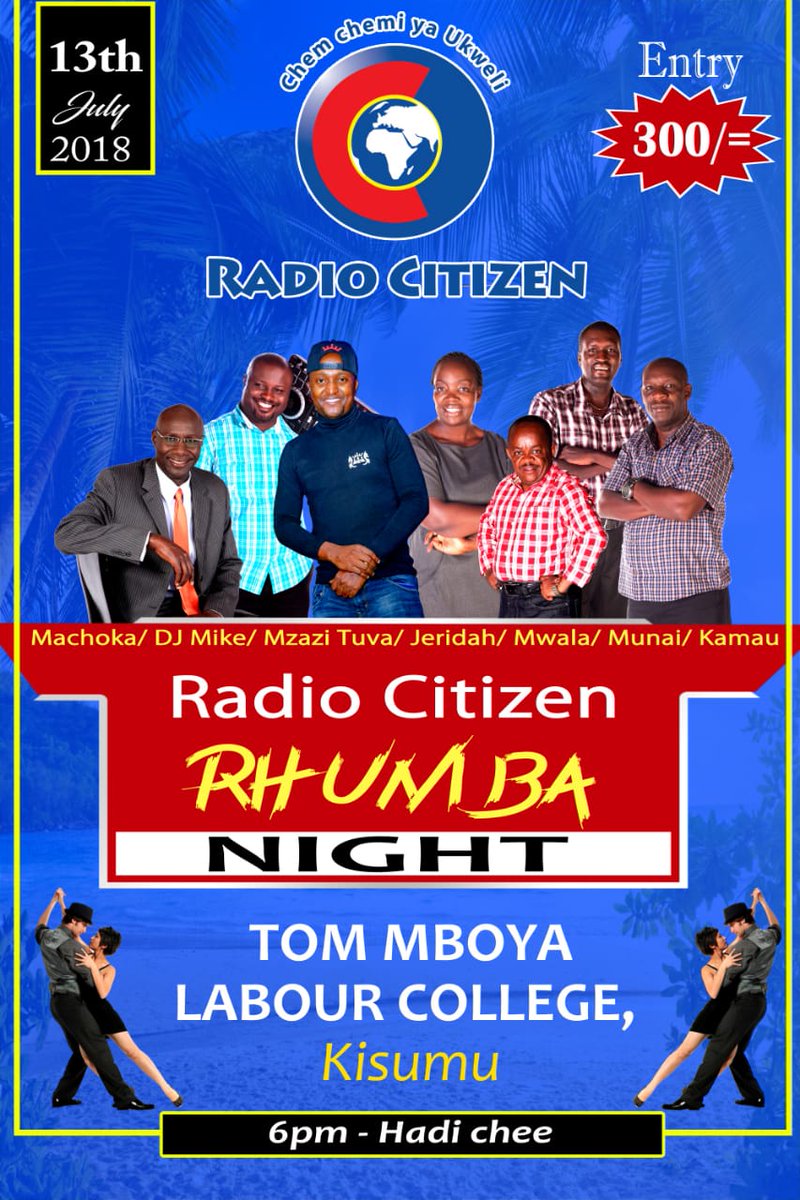 The thrilling event held at the centre of Kisumu city went down courtesy of Tom Mboya College- overlooking the beautiful Lake Victoria shores.
The event went live from 6PM in the evening of 13th July all the way to the morning of 14th on Saturday with only sh.300 from celebrators pockets.
Inspekta Mwala, Jerida Andayi, Mzazi Willy Mtuva and Abdi were among the party hosts from Radio Citizen Crew.
Kisumu is one of the cities which enjoy a high number of Rhumba lovers across the country.
As the residents were entertained besides mingling with their favorite presenters, Radio Citizen under the umbrella of Royal Media Services got a rare chance to penetrate and spread their waves on potential listeners within the area.
On many occasions, media firms champion road shows for the purpose of marketing their programs and services to their targeted customers
Twitter Photo Feed
@JeridahAndayi is all smiles backstage as #RhumbaYaRadioCitizen officially kicks off at The Tom Mboya Labour College powered by @RadioCitizenFM pic.twitter.com/l1jTe6xuYv

— Mzazi Willy M. Tuva (@mzaziwillytuva) July 13, 2018
It's the D Day! #RhumbaYaRadioCitizen at Tom Mboya Labour College in Kisumu powered by @RadioCitizenFM pic.twitter.com/EAFJhCAbro

— DJ Flash Kenya (@djflashkenya) July 13, 2018
Muzadde and the second team for #RhumbaYaRadioCitizen has landed safely in Kisumu City! The show is on tonight at Tom Mboya Labour College from 6pm to the break of dawn! pic.twitter.com/lhD6HvWvbD

— Mseto East Africa (@MsetoEA) July 13, 2018
Comments
comments