Road Sign Warning Against 'Kenyan' Roads Wows Internet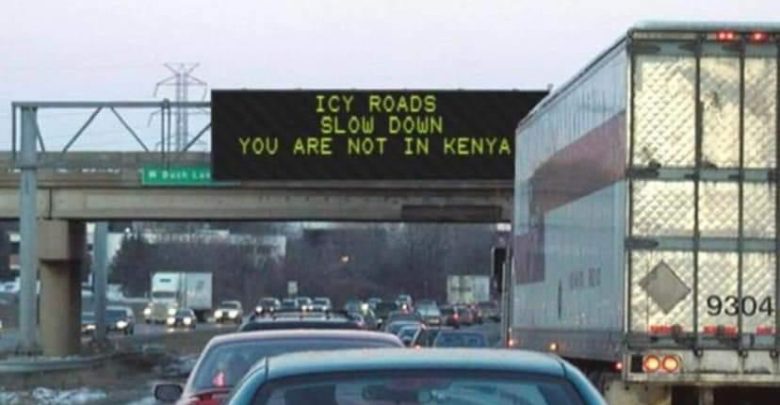 A road sign captured in on of the icy countries probably from the Western countries, has wowed Kenyans over its comparison with Kenyan roads.
The sign offers key information to motorists, warning that to expect poor roads due to snowfall.
Then it goes ahead to remind them that 'they are not in Kenya'.
Likely, they wanted to pass a clear message that most Kenyan roads rarely snow.
Comments
comments